ADD 2018 ADVENTURES BY DISNEY NEW YORK CITY LONG WEEKEND TO SELECT DISNEY MAGIC SAILINGS
You can enhance their Disney Cruise Line vacation with a pre-cruise Adventures by Disney® New York City guided tour. You can experience a one-of-a-kind adventure into America's melting pot of culture and cuisine. There is so much to see and do – from touring Harlem and attending a Disney Broadway musical to visiting the studios of Good Morning America and more!

Your Clients may add the Adventures by Disney New York City Long Weekend, which is 3-night, 4-day package that can be booked independently or in conjunction with a Disney Cruise Line vacation.

The 2018 New York City Short Escape for Select Disney Magic Cruises will be offered on the following dates:

Oct. 10, 2018 (prior to Oct.13 sailing)
Oct. 16, 2018 (prior to Oct.19 sailing)
Oct. 26, 2018 (prior to Oct. 29 sailing)
Oct. 31, 2018(prior to Nov. 3 sailing)
Nov. 7, 2018 (prior to Nov.10 sailing)
Nov. 14, 2018 (prior to Nov. 17 sailing)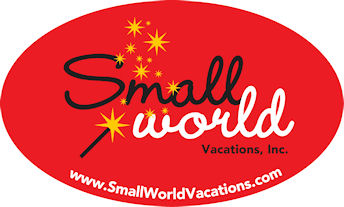 Contact Small World Vacations for assistance with your Disney Vacation
Save up to $1000 when you book your Adventure by Disney with Small World Vacations. Savings courtesy of Small World Vacations.