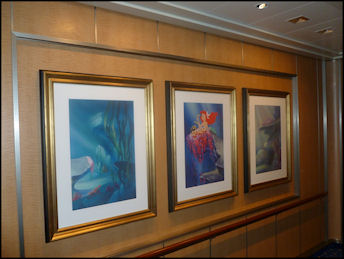 The Disney Fantasy is the newest addition to Disney Cruiseline's fleet of ships. Disney's Creative Genius is evident from the Atrium Lobby to your stateroom walls. If you are not in a hurry, skip the elevators and take the stairs. It will do your heart and eyes some good to peruse the beautiful artwork that adorns the stairwell walls. (Be careful when walking on the steps. Avoid busy times such as dinner or show time or during the mandatory boat drill.)
Below is a guide to the MidShip Stairwell art.

An idyllic scene graces the stairwell on Deck 12.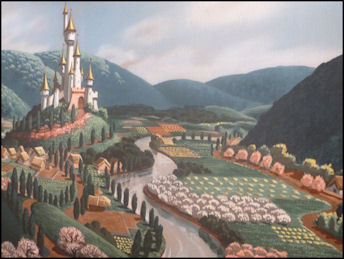 On the Deck 11 Stairwell, underwater scenes from Arie's world can be found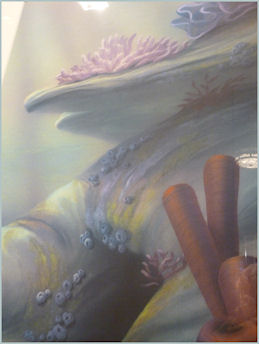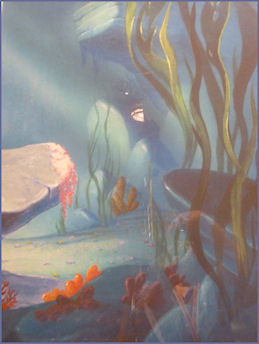 Off to Neverland on the Midship Deck 10 Stairwell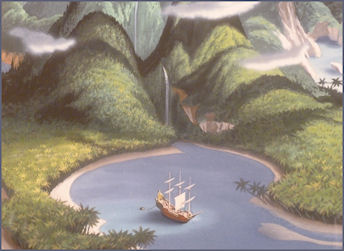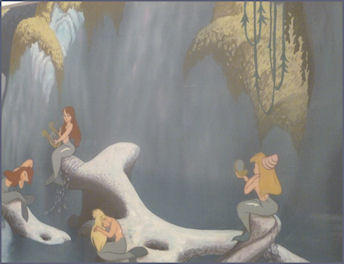 Princess Aurora aka Sleeping Beauty dances in a magical kingdom on the wall of the Deck 9 Midship Stairs.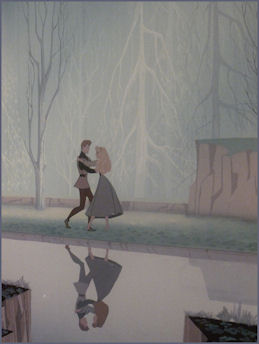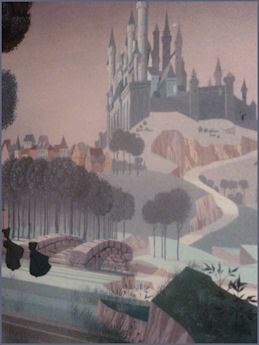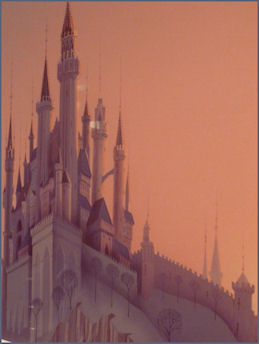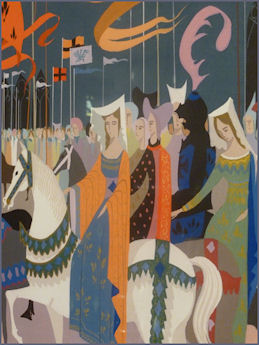 Just whistle while you walk past this Snow White art on the stairs on Deck 8 Midship.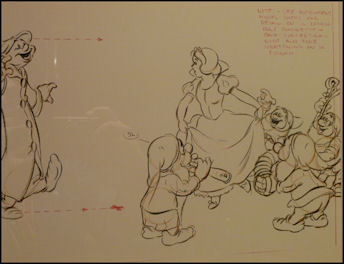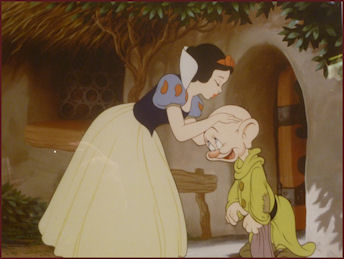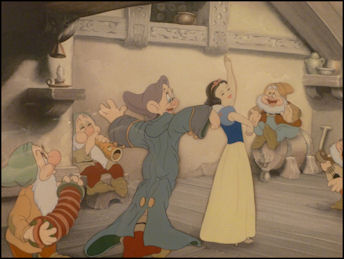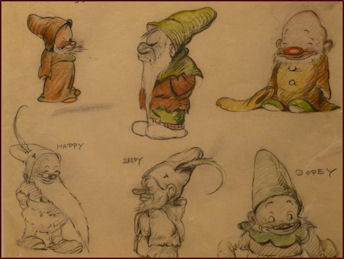 Cinderelly, Cinderelly what's your hurry on the Deck 7 Midship Stairwell?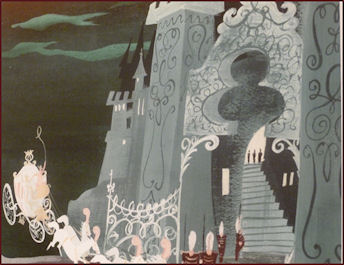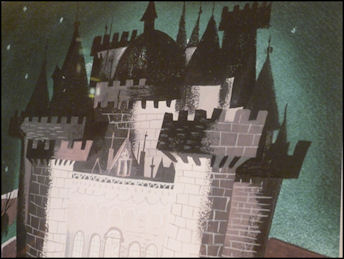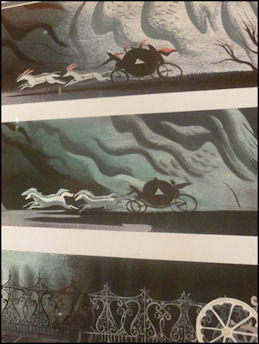 In the stairwell of Deck 6 Midship there are some unique Peter Pan drawings unlike the images in the Classic Disney movie.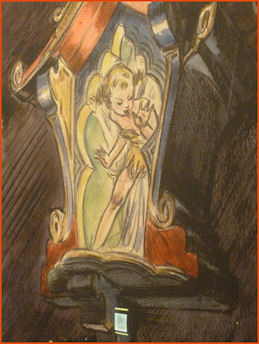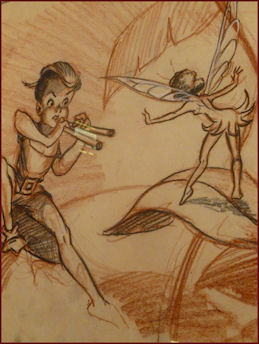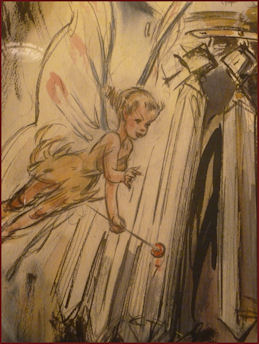 Tinkerbelle seems more like a cherub in this drawing.
A depiction of vintage modes of transportation featuring a steam engine train, horse drawn wagon and a Disney Cruiseship covers the wall on the stairs on Deck 5 Midship.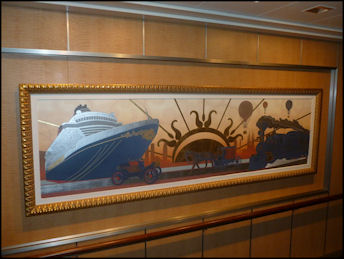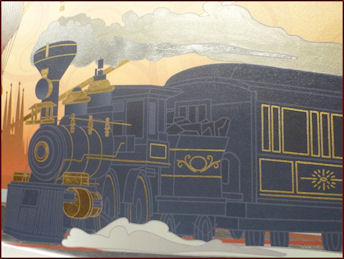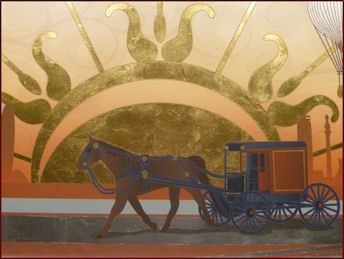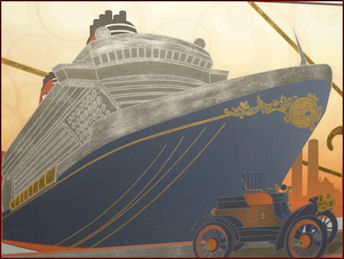 The Bridge of Harmony is a crossing we would all like to make to our own happily ever after. Check it out on Deck Four Midship.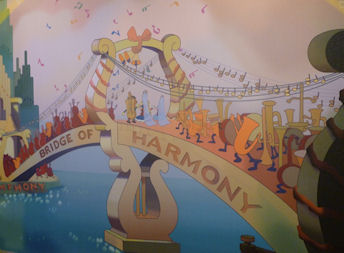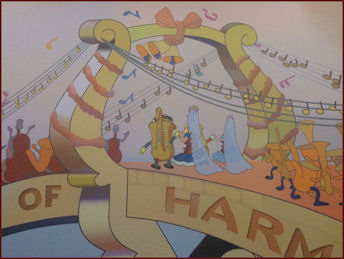 Deck Three Midship has an abundance of artwork in and around the Atrium Lobby.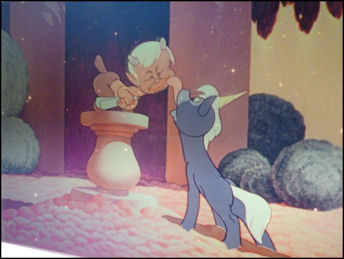 Venture down the stairs to Deck Two Midship for some beautiful scenes from Fantasia.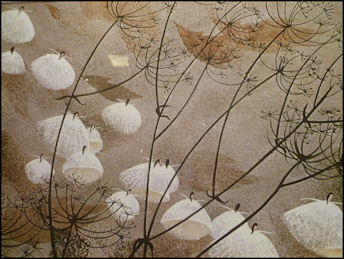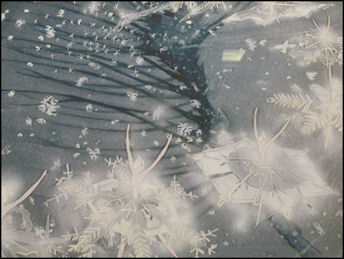 A scene from Bambi drawn in charcoal creates a moving portrait of mother and child on Deck One Midship.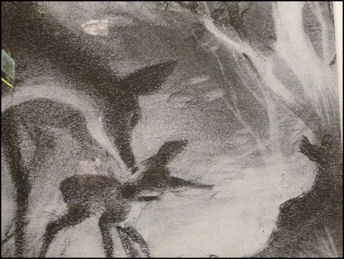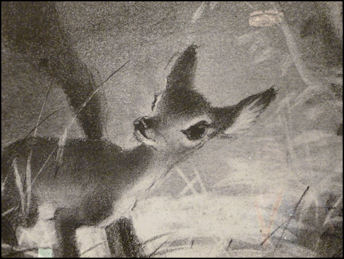 Exploring the artwork on the Disney Fantasy expands your imagination and touches your heart.
Read more about Art on the Disney Fantasy
Contact Small World Vacations for assistance with your Disney Cruise and get up to $650 Onboard Credit.