If you love all things Disney like I do, then you know that there is nothing better than the Disney details at the resorts.  The Disney Imagineers are second to none at carrying out a theme in all aspects when they design the resort hotels.  One area that I love to take note of is the lighting.  While on our agency's recent Agent Education Program, I had the opportunity to revel in those special Disney lighting details.

Each resort has distinct lighting in the lobby, the pool areas, the restaurants, and the outside areas.  The resort rooms have their own special touches as well that continue to tell the story.

The newest resort, Art of Animation, embodies some of the best theming I've seen in a long time.  Where else would you find jellyfish lamps or bubbles on the ceiling?  Only in a Finding Nemo Suite of course! 

In the Cars Family Suites, the lamps have orange cone lampshades.  



The lighting in the Lion King Family Suites make you feel like you're in the jungle.




Disney believes in complete immersion, and that comes across in every detail that the Imagineers put into every resort.  Without that immersion, we wouldn't 'feel' the magic.  I love it!!!

For some extra fun, see if you can name the resorts that the lighting below belongs to.  Answers at the bottom.  Good luck!

1. Keep on swimming, keep on swimming…


2. Home to Cape May Café.


3. You can watch gazelles, giraffes, and zebras while lounging in your pajamas.


4. Shares Stormalong Bay with the Beach Club.


5. You can stay at the Paddock, the Springs, or the Grandstand.


6. A gorgeous room made for a Princess.



Be on the lookout for some fabulous Disney details!  You never know what you'll find!!!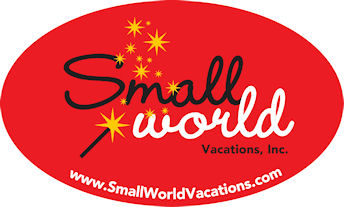 Contact Small World Vactions agent, Mary, at Mary@smallworldvacations.com
for assistance with your Disney Vacation.
Answers
1. Art of Animation – Finding Nemo Suite
2. Beach Club
3. Animal Kingdom Villas
4. Yacht Club
5. Saratoga Springs Resort & Spa
6. Port Orleans Riverside – Royal Guest Room