There's lots of Halloween fun to be had in Disneyland this year! Head over to the Big Thunder Ranch by October 31st to enjoy the new Halloween Carnival!
Look into your future by giving the Wheel Of Fortunes a spin!
Or play some Halloween themed games and make a craft!
You will also find some of your favorite Disney characters walking around the carnival in their Halloween costumes!
Take some time to relax and listen to the live band!
You won't want to miss the pumpkin carvers!
See Jack and Sally from the Nightmare Before Christmas.
Mickey Mouse!
Cruella De Vill.
Minnie Mouse!
Ichabod Krane and the Headless Horseman from the Legend of Sleepy Hollow!
One of the most popular things to do at the Carnival is Conjure A Disney Villian!
You will enter a tent where a Disney cast member will teach you a magic spell to conjure up one of the Disney villians!
You never know which one of these Disney badies will decide to show their face ...
Cruella De Vill could apear.
The Queen, or Captain Hook ...
After the conjuring you will have the oportunity to get the villians autograph and take pictures with them! All of these activites at the Halloween carnival come with you day's addmission to the park and do not require a seperate ticket!
Photos By John Monton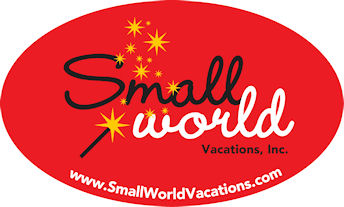 Contact Small World Vacations for assistance with your Disney Vacation.