In less than a month, Marvel Day at Sea cruises premiere on select Disney Cruise Line voyages from New York City.
Marvel Day at Sea hosts an awesome mix of immersive entertainment that will empower you to unlock your hidden superhuman abilities. Here are just some of the highlights that await you on this special day of your cruise vacation.
Family costume celebration
Guests are invited to bring their most heroic (or villainous) costumes on the cruise. During what's sure to be an inspiring costume celebration in the ship's atrium, we're encouraging families to celebrate together in Marvel-themed groups.
Super Hero training for kids
For young heroes-in-training, Marvel-themed games, activities and arts and crafts will be offered throughout the day in Marvel's Avengers Academy. Super Heroes like Spider-Man, Black Widow, Thor and Hawkeye will teach kids the true qualities of being a hero. Kids will enjoy interactive experiences like special secret agent training, learn the path to becoming worthy with Thor, and hone their reflexes, speed and intellect with Spider-Man.
Film screenings
We'll have exclusive at-sea screenings of fan-favorite films from the Marvel Cinematic Universe including the newest theatrical releases, as well as viewings of the Disney XD shows: Marvel's Avengers Assemble, Marvel's Spider-Man and Marvel's Guardians of the Galaxy. The newest Marvel cinematic feature, Thor: Ragnarok, debuts onboard Nov. 3, 2017 the same day as in theaters on land.
Marvel trivia
Kids and families summon their Marvel knowledge and enjoy friendly competition during trivia games, covering courageous heroes and fun facts from the Marvel Universe. And if you are new to Marvel or want to brush up on their heroic facts, you can join Disney for a fun session that covers the basics of the Marvel Universe so you can stay up-to-speed during the entire epic event.
Fun with Mickey and friends
Even Disney characters are getting in on the action! Mickey, Minnie, Donald, Daisy, Goofy, Pluto, Chip and Dale dress up to honor their favorite Marvel Super Heroes, and young cruisers won't want to miss this opportunity to have some fun and dance with the gang up on deck.
Of course the fun doesn't stop there! There will be plenty of opportunities for heroic encounters with some of the mightiest Marvel Super Heroes and Villains, including an interactive show in the Walt Disney Theatre with Doctor Strange. You can learn how to draw heroes like Spider-Man, Captain, Iron Man and Groot and take a quiz to determine the perfect Marvel comic for them!
You can also meet and hear behind-the-scenes stories from some of Marvel's animation, game and publishing insiders. What's more, this action-packed day features an extraordinary evening deck show like never before.
Marvel Day at Sea premieres on select 7- and 8-night Disney Cruise Line sailings from New York this fall, and returns on select 5-night Western Caribbean cruises from Miami in early 2018.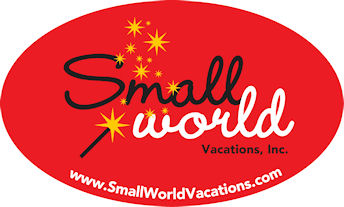 Contact Small World Vacations for assistance with your Disney Cruise.
Exclusive onboard credit of $50 - $1000 courtesy of Small World Vacations.