IT'S HOME! MAIN STREET ELECTRICAL PARADE
BEGINS LIMITED-TIME RUN AT DISNEYLAND PARK


Main Street Electrical Parade has officially returned to Disneyland® Park. Check out this "spectacular festival pageant of nighttime magic and imagination" now through June 18 at Disneyland Resort!
From the moment it made its debut back in 1972, this Parade was an instant classic, unlike any that came before. As day turns to night, anticipation turns to excitement as the parade's thousands of sparkling lights and distinctive, unforgettable signature song – "Baroque Hoedown" – makes its way down Main Street USA and right into the hearts of millions of guests. With favorites like Cinderella's Carriage, Pete's Dragon and, of course, Mickey Mouse, it's easy to see why this shimmering celebration has been beloved for decades.
So, whether you are seeing the Main Street Electrical Parade for the first or five hundredth time, don't miss this rare and wonderful opportunity to experience this storied icon from Disneyland history before it goes away.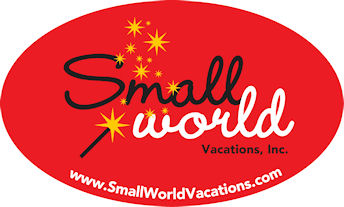 Contact Small World Vacations for assistance with your Disney Vacation