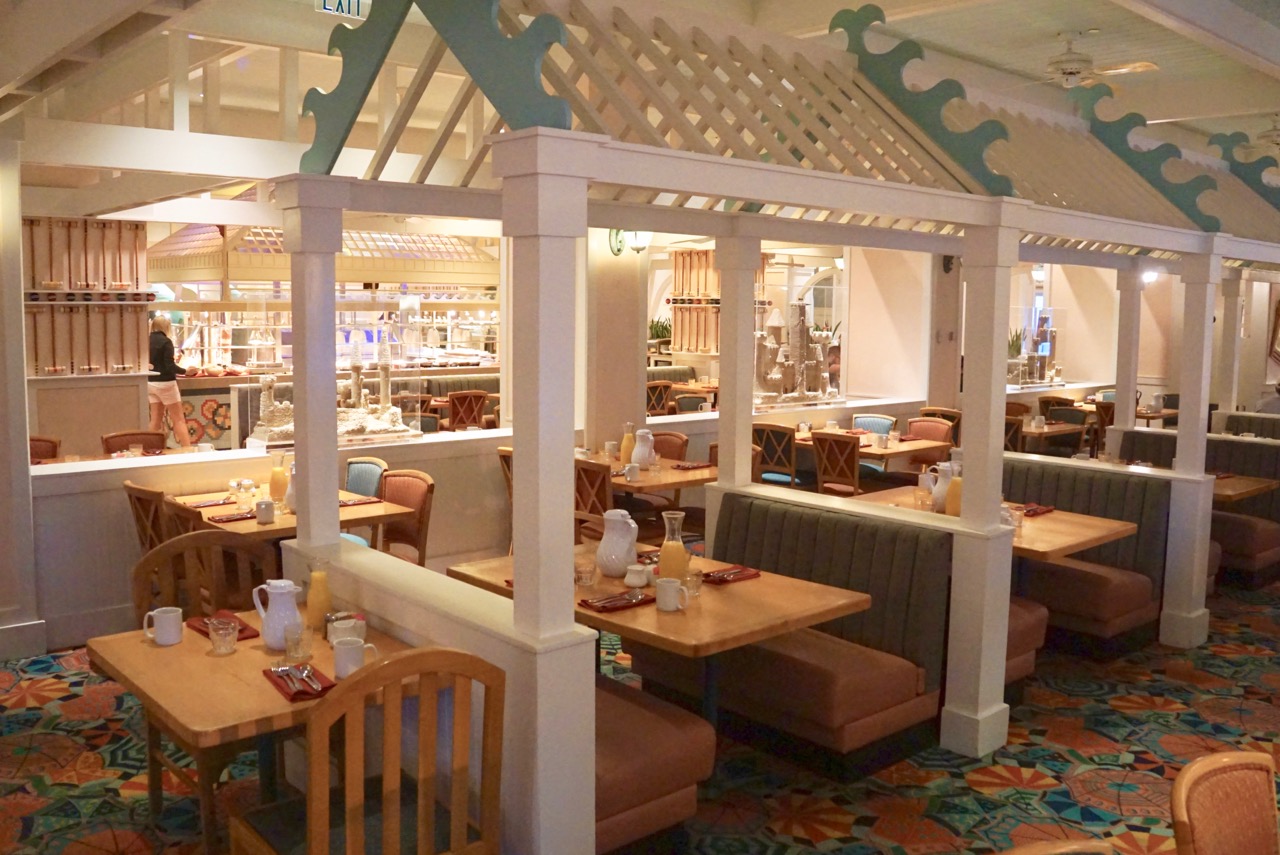 Want a great character dining experience that is delicious, laid back, with a fun twist for old friends? Minnie's Beach Bash Breakfast at the Cape May Café is the perfect spot! Tucked just off the lobby of the Beach Club Resort, this is a fabulous way to start the day, which we recently did during our agency's annual meeting.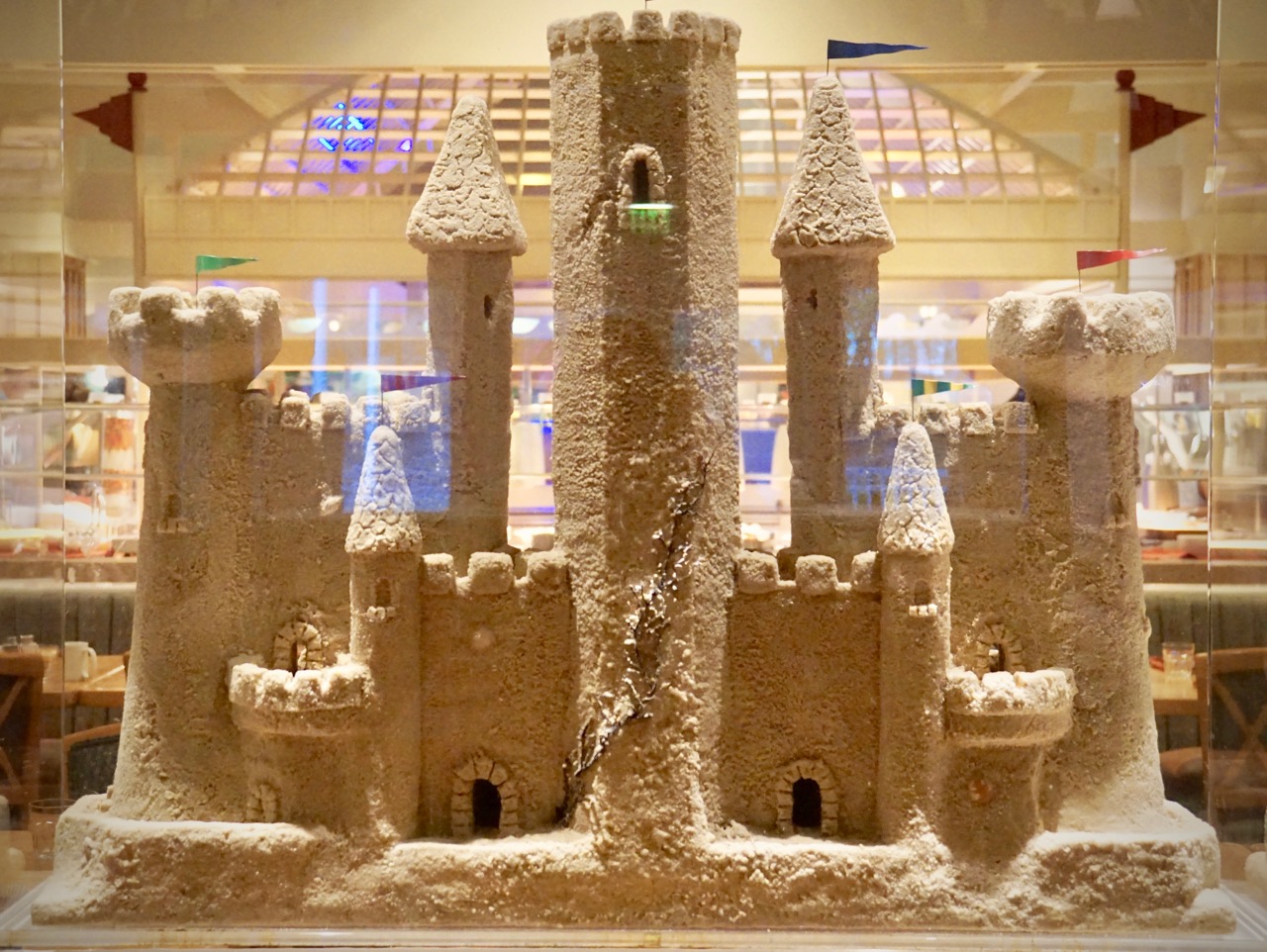 The decor is bright and soothing, softened peaches, pinks, and greens common to the Beach Club surround you in the restaurant, with a lively sand and sun theme, perfect for family celebrations. Check out the wonderful sand castles captured in great detail, as only Disney can.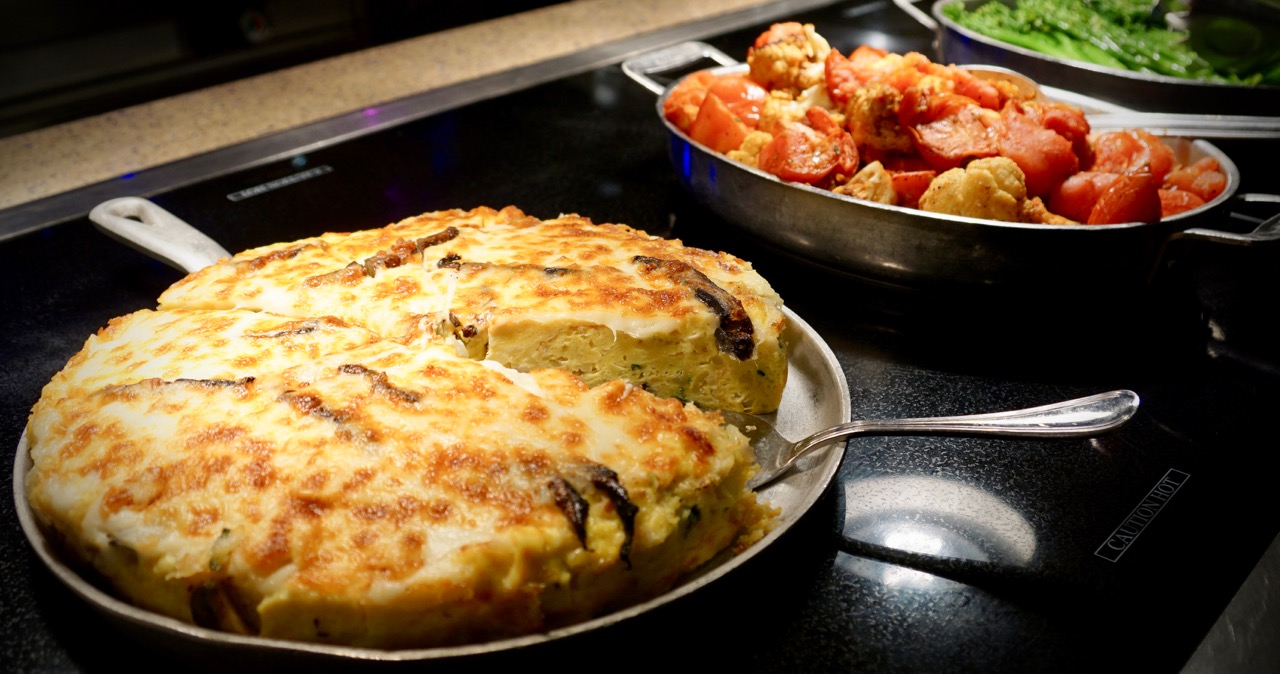 I was happy to see some of my favorites were still on the menu. There are several stations set up in the center of the restaurant. Fruits and pastries greet you when you walk in. The yogurt station offers a wide variety of options to create your own bowl. Scrambled eggs, an omelet pie, and grilled vegetables fill another row of heated tables. The food is both good and kept piping hot.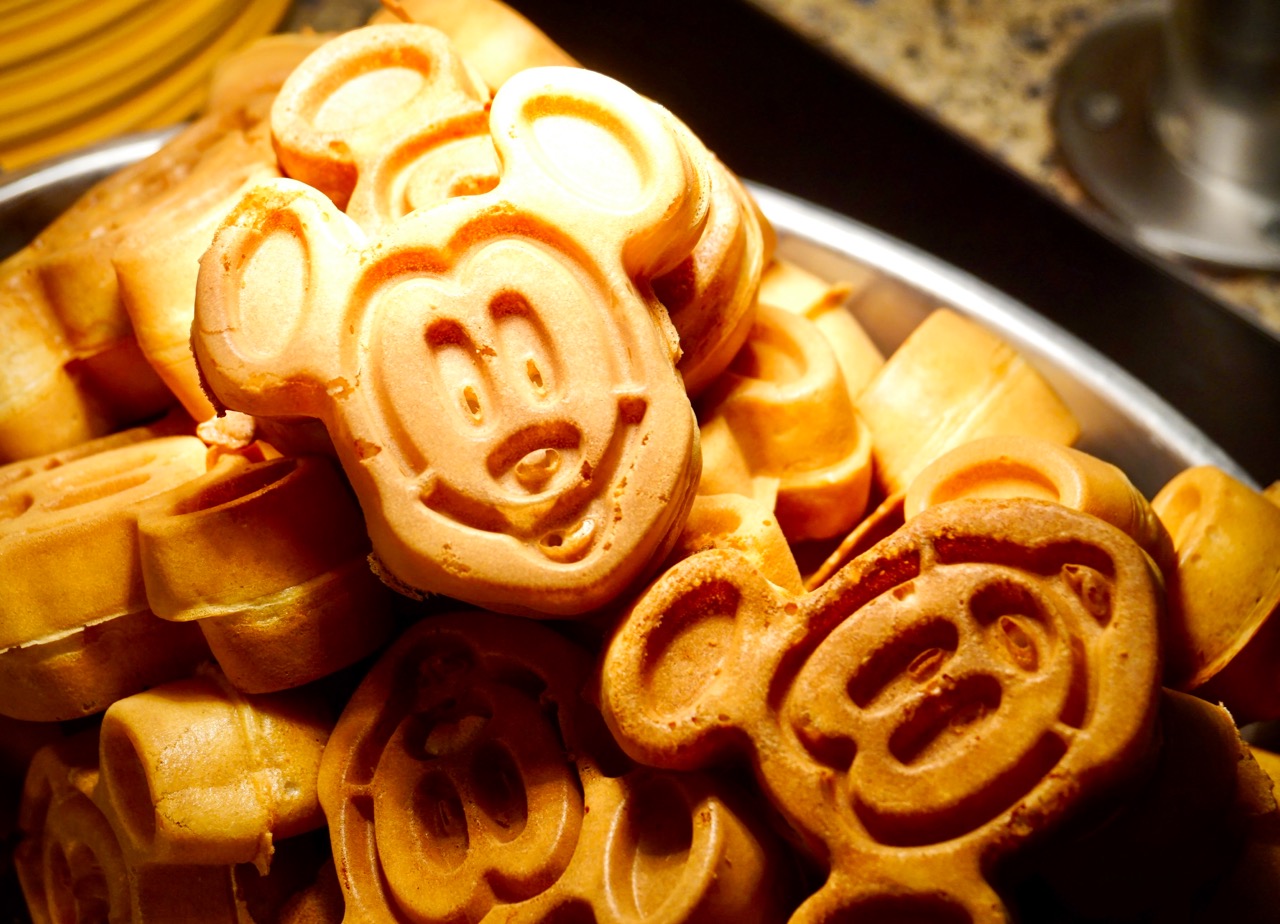 For me, a trip to a character breakfast would not be complete without Mickey Waffles! The waffle bar offers a selection of toppings from strawberries and cream, to simple maple or chocolate syrups. My favorite is simply munching on the vanilla-scented waffle, all by itself. What a treat!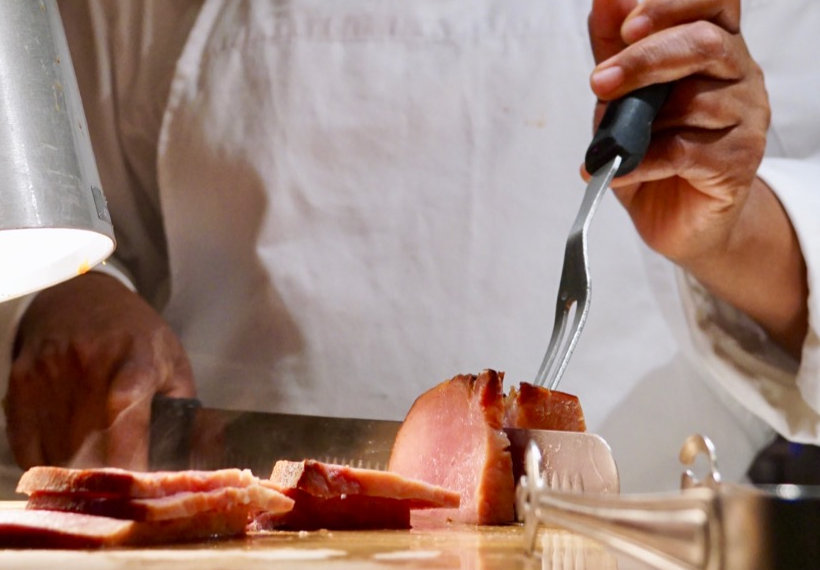 The ham was juicy and delicious, sliced to order, also hot. With so much to offer, it's impossible to leave this restaurant hungry!


Sliced meats and cheeses reminded me of some of my family's early morning jaunts to the beach. Seeing the sliced meats and cheeses at Minnie's Beach Bash always conjures family memories for me.

This is a character breakfast so, first up to visit was Minnie who came to blow kisses, show off her latest in resort-wear.

Goofy came by next, attempting to teach us the wave. He was hilarious, and goofed around for a bit. What a character!

Finally, his buddy Donald sauntered over, shaking his head at Goofy's antics, then trying hard to steal the show. Donald is not shy, and kept coming over to our table for more pictures. He made us all laugh, a great way to start our day!
Too soon, breakfast was over, and we were reluctant to leave. Great food, good friends, and more fun; Minnie's Beach Bash is a hidden gem of a character experience. I highly recommend it.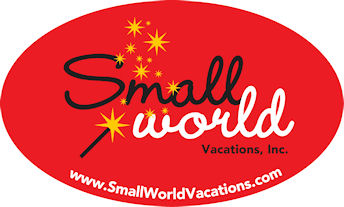 Contact Small World Vacations' Agent, Marion@smallworldvacations.com for assistance with your Disney Vacations.