NEW ENTERTAINMENT EXPERIENCES HEAT UP THE SUMMER AT DISNEY'S ANIMAL KINGDOM
Disney's Animal Kingdom® Theme Park at Walt Disney World® Resort comes alive with an incredible array of evening entertainment, from live performers in the African village of Harambe to the all-new show "The Jungle Book: Alive with Magic," allowing you to experience the park in a magical new light.
Here's a closer look at a few of the new offerings available as day transitions into night at Disney's Animal Kingdom.
During Discovery Island Carnivale, a vivacious group of musicians and performers host a festive celebration of nature, spreading from one end of the island to the other with lively music and dance, vibrant costumes, delectable food and drinks, and more. This exuberant gathering begins as a procession leading to the Discovery Island stage and continues well after dark with a joyous party featuring the Viba Gaia band and a spirited group of islanders.
Throughout the evening, the Discovery Island Sunset Serenatas, another of the island's musicians, electrifies Guests with a virtuoso performance on the Paraguayan harp.
And, like a beacon, the Tree of Life draws Guests to the heart of Discovery Island. You can watch in wonder as animal spirits within the tree come alive in mesmerizing color and light.
The village of Harambe in Africa is a popular destination throughout the day. At night it becomes a true hot spot with sunset on Kilimanjaro Safaris and the evening Harambe Wildlife Parti, a time for wild animals to roam the open savanna and for party animals to take to the streets!
This safari after-party fills Harambe with the sights and sounds of outstanding local street musicians and entertainers, inviting you to join them in dance and song, partake in exotic foods and libations and explore the diverse wares of village artisans and merchants.
Beginning in late afternoon, the popular Burudika Band takes the stage in Harambe's Old Square as hosts of the Wildlife Parti, performing original songs and Afro pop hits from across Africa. As you explore the town, street musicians and performers seem to be around every corner!
With music, dance and an ever-changing landscape of things to see and do, the Harambe Wildlife Parti offers the excitement of an African village filled with non-stop, wildly fun surprises and delights!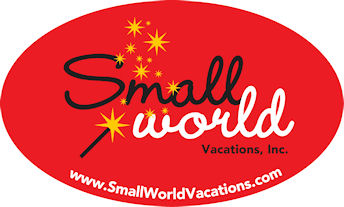 Contact Small World Vacations for assistance with your Disney Vacation