Kids can explore Hawaiian culture, art and music at Aunty's Beach House, a supervised activities club for Guests ages 3-12 at Aulani, A Disney Resort & Spa.
As a reminder, children must be registered to participate at Aunty's Beach House. Guests must submit the online pre-registration at least 2 days (but no more than 90 days) prior to their arrival date. Upon arrival at the Resort, Guests should stop by Aunty's Beach House with their child(ren) to complete their registration. Please note pre-registration does not guarantee participation at Aunty's Beach House.
Upon registration at Aunty's Beach House, every child will be issued a commemorative keiki band at a charge of $12.95 plus tax. The keiki band can be kept as a fun souvenir. Or, it can be returned for a full refund (with receipt) before check-out from the Resort.
Children must be at least 3 years old and potty-trained. Visits to Aunty's Beach House are included with a Resort reservation. Premium Experiences are available for a fee, and their components are subject to change. Activities are subject to change.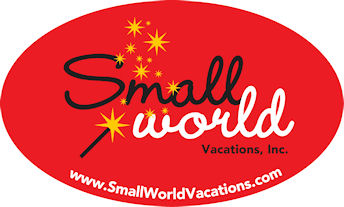 Contact Small World Vacations for assistance with your Disney Vacation