ROYAL COURT ROYAL TEA AVAILABLE SOON ON ALL FOUR DISNEY CRUISE LINE SHIPS

The popular Royal Court Royal Tea experience, which until recently was only available aboard the Disney Fantasy, is expanding and will now be available on all four Disney Cruise Line ships.
This whimsical teatime features a fanciful menu, including a selection of herbal teas and two delicious course – one sweet and one savory. Every child receives a distinguished assortment of gifts as a keepsake of their experience. The cost for Royal Court Royal Tea is $210 for children and $69 for adults.
On the Disney Dream, Guests can already enjoy this experience at Royal Palace on all 4-night sailings. The offering will be extended to all 3-night sailings of the Disney Dream beginning Nov. 4, 2016. Royal Court Royal Tea will be offered on theDisney Wonder at Triton's on all itineraries beginning Nov. 10, 2016. And, the experience will be offered on the Disney Magicat Lumiere's on all itineraries beginning Dec. 11, 2016.
If you are currently within your booking window and paid in full, the Royal Court Royal Tea option will be available to book at disneycruise.com under "My Cruise Activities."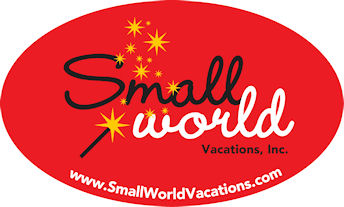 Contact Small World Vacations for assistance with your Disney Cruise and receive up to $1000 onboard credit courtesy of our agency.