Small World Vacations Agent Education Program Day 4

Cape May Cafe, Disney Fantasy, Happily Ever After Fireworks Dessert Party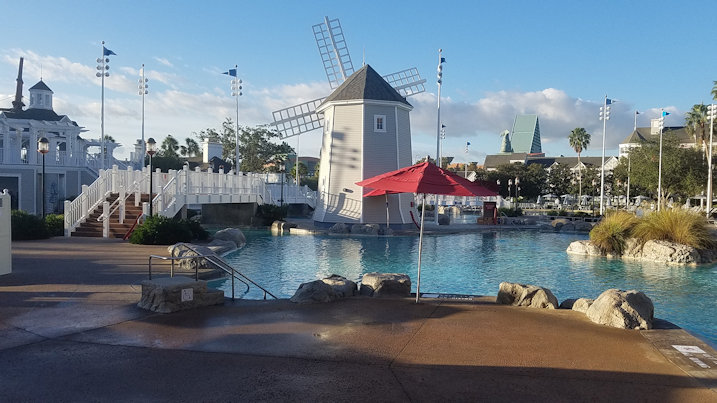 An early day today but so worth it! 7am Minnie's Beach Bash Character Breakfast at Disney's Beach Club was worth getting up at the crack of dawn. A great start to our day full of tours and tastes.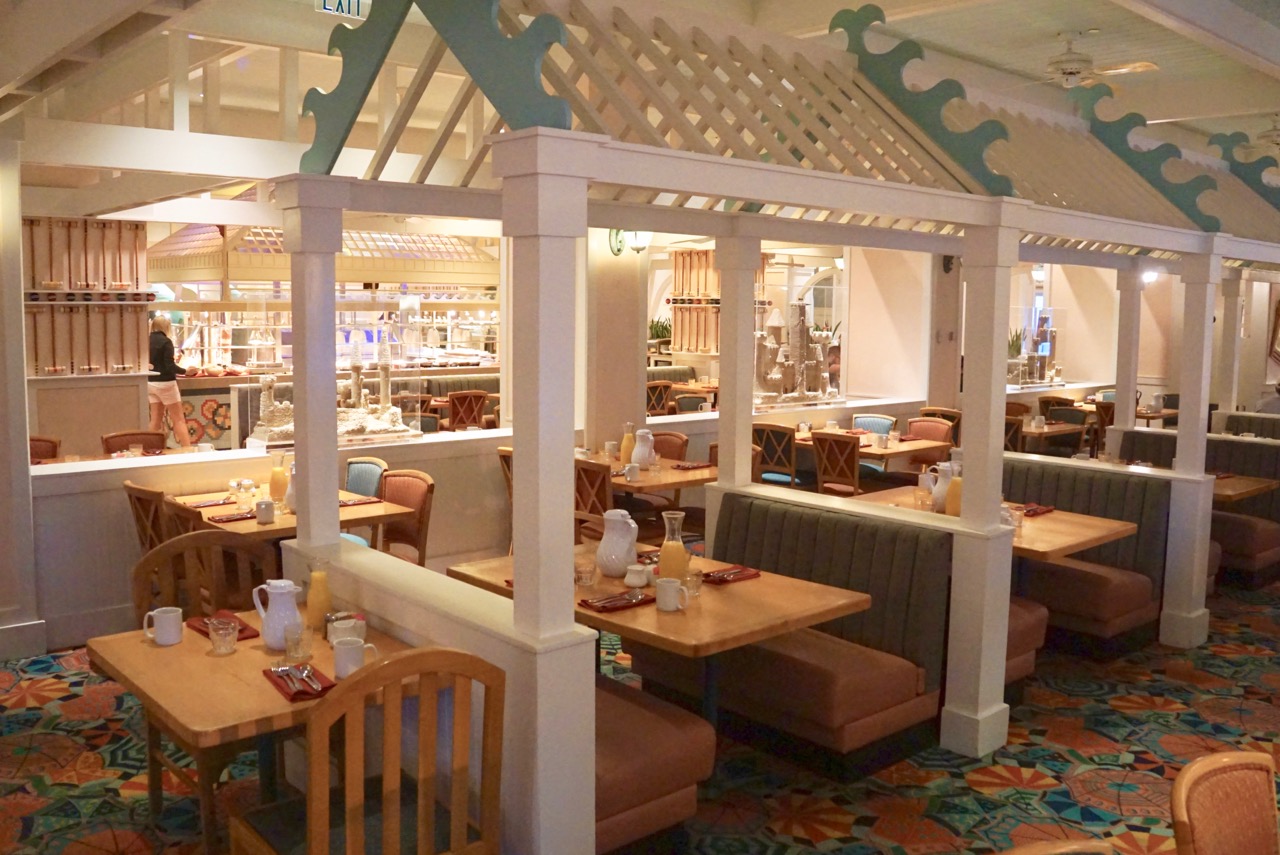 Mickey Waffles make an ordinary day magical.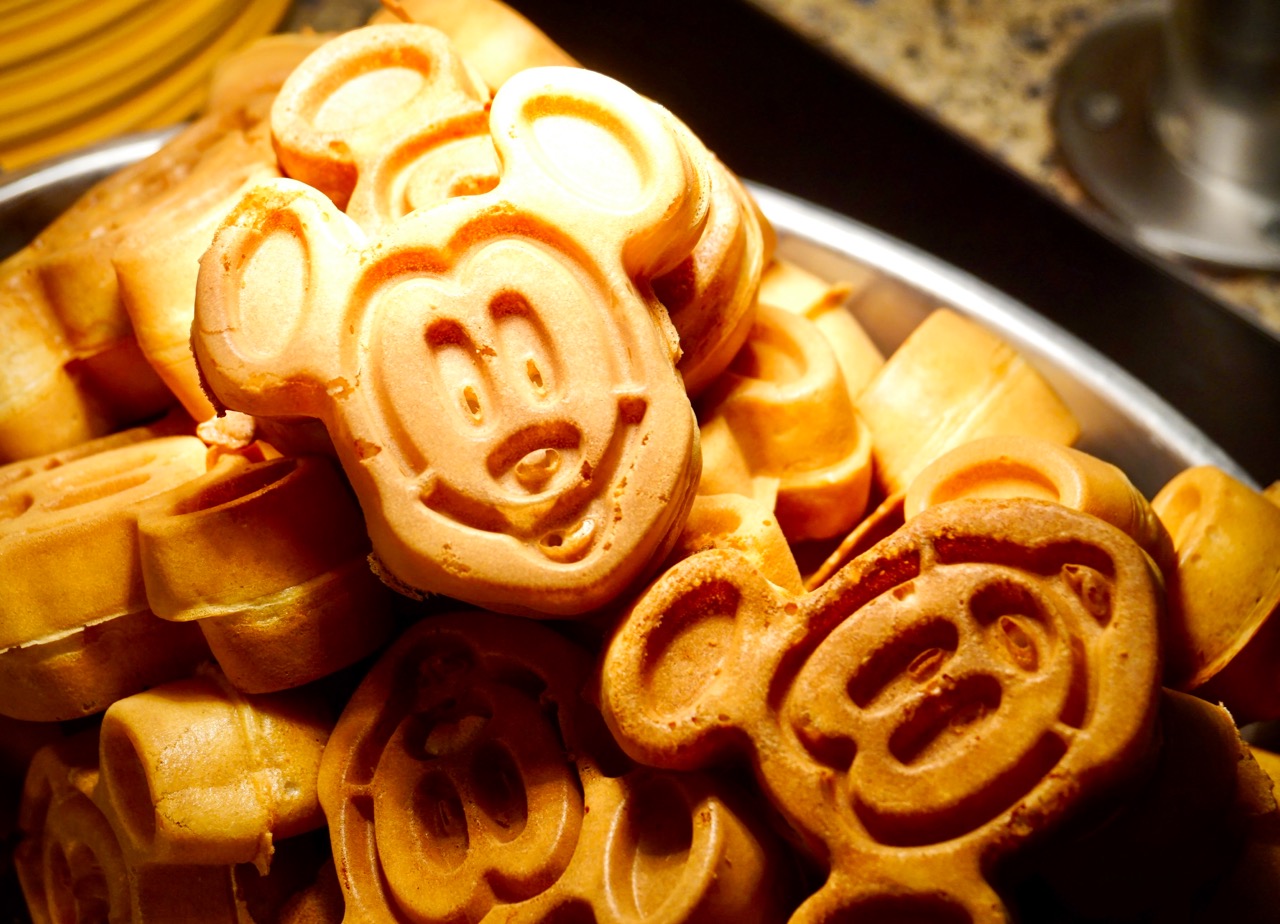 Minnie in her tropical finery ready for a day of sun and fun.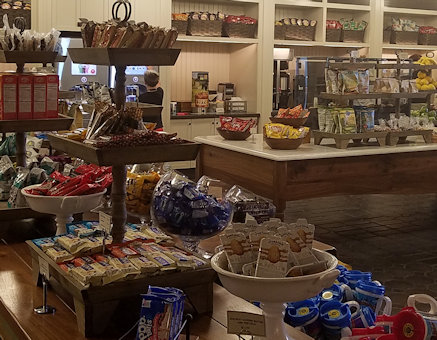 We made a detour to go see the new quick service Market at Disney's Yacht Club.
Ship tour of the Disney Fantasy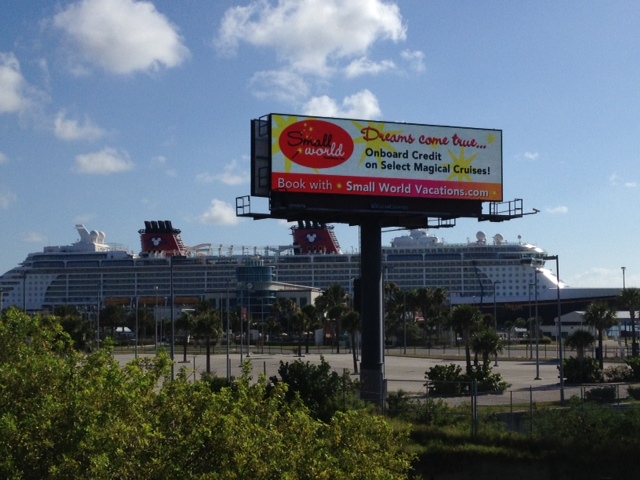 Seeing the Small World Vacations billboard at Port Canaveral is always a thrill! We can't wait to walk through the Mickey Funnel and onto the Disney Fantasy for our tour!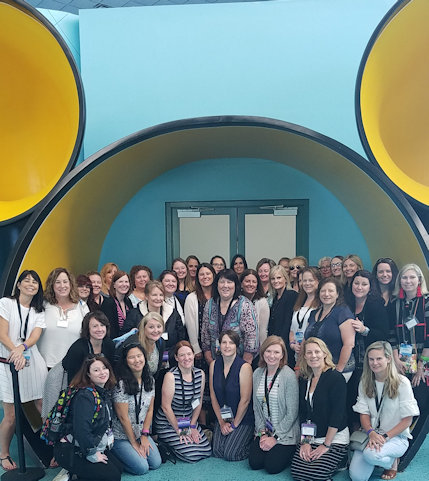 Small World Vacations team ready to board the Disney Fantasy.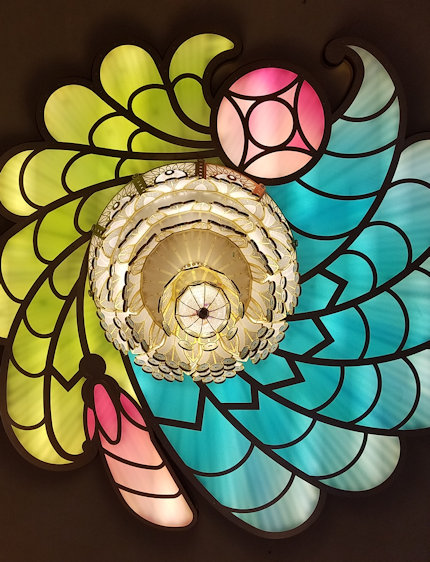 The chandelier in the lobby is breathtakingly beautiful and always a welcome sight.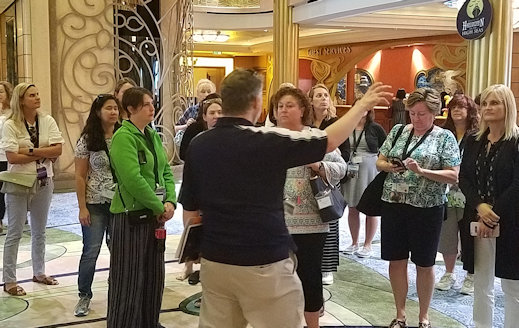 Our Disney Tour Guide, Tommy, gives us the lay of the land before we start exploring the ship.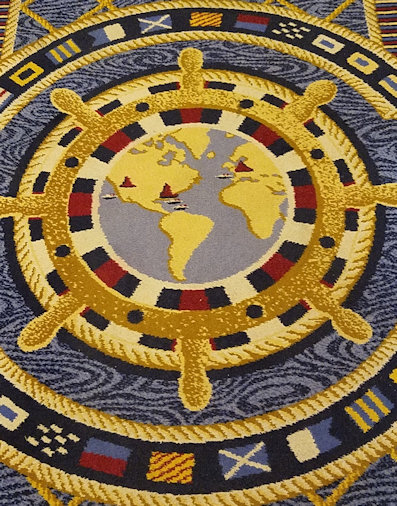 Which way to go? The carpet in the hallways point the way to fore or aft. If you are walking and the map is upside down, you are headed to the back of the ship. If it is right side up, you are on your way to the front of the ship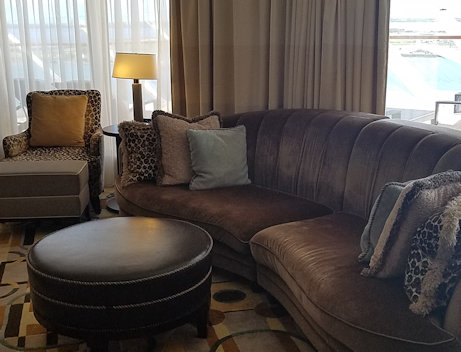 Walt Disney Suite - luxury and comfort with extra amenities including a private hot tub.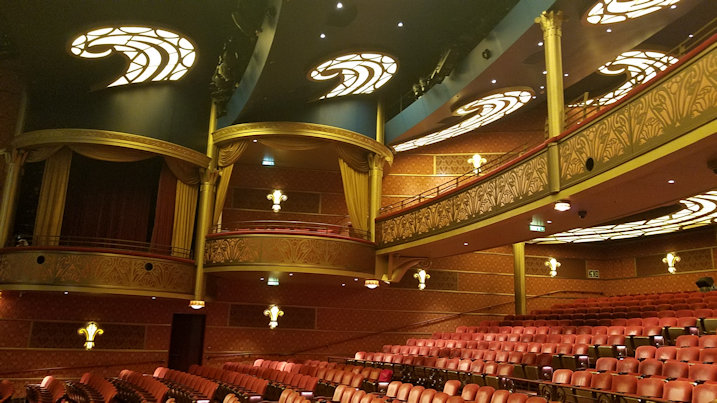 Walt Disney Theater presents Broadway caliber stage shows.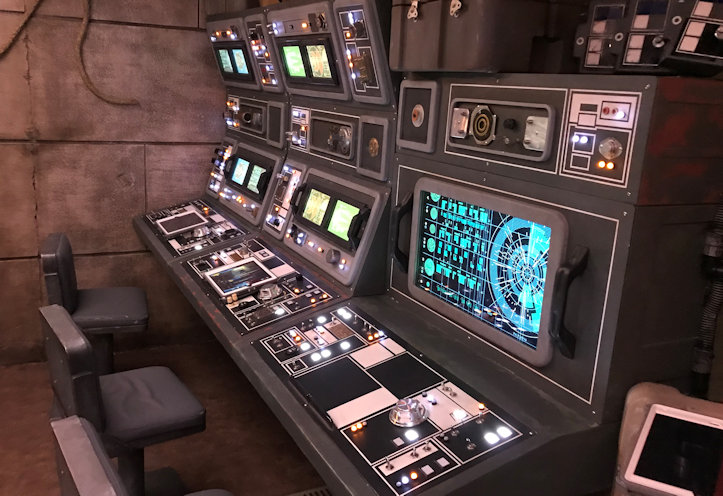 New Star Wars interactive space ship dashboard for hours of imaginative play.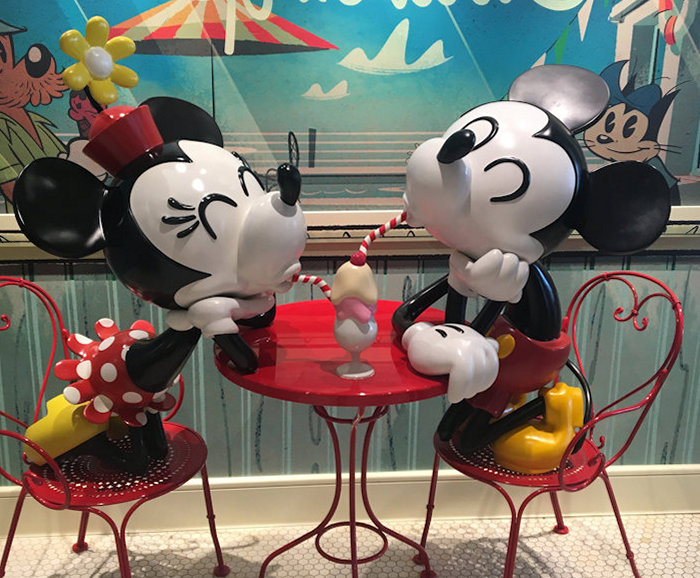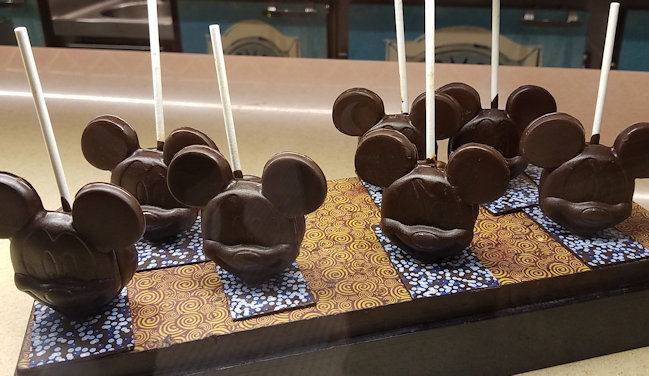 Sweet on You - a new confectionary and ice cream shop filled with delectable treats for all ages.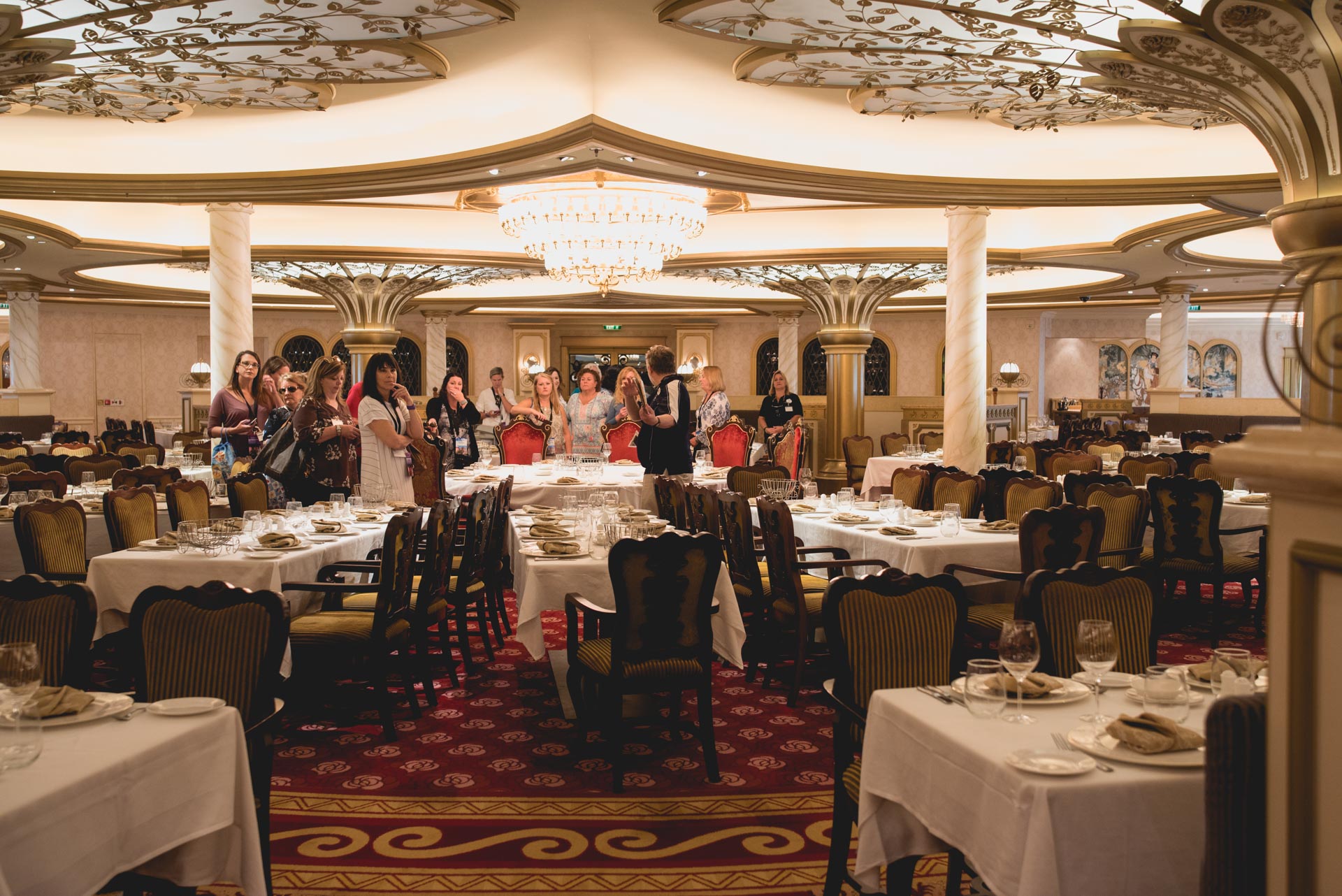 Tommy is the master of a Disney Ship tour. We were grateful to sit down for lunch in the Royal Palace for a plated meal. We walked the length of the ship and up and down the decks. We were on a mission to see every category, restaurant, the spa, kids clubs, nursery, pools and adult zone. Mission Accomplished!
Happily Ever After Fireworks Dessert Party in the Magic Kingdom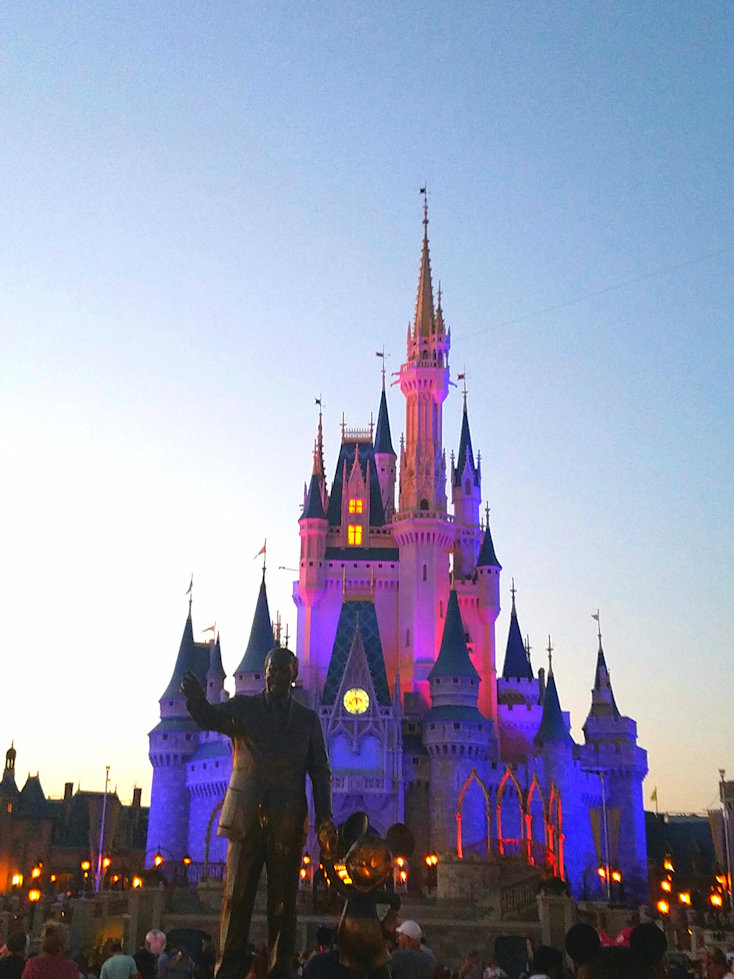 There are lots of yummy desserts to indulge in as you watch the castle change color as you wait for the Fireworks to begin.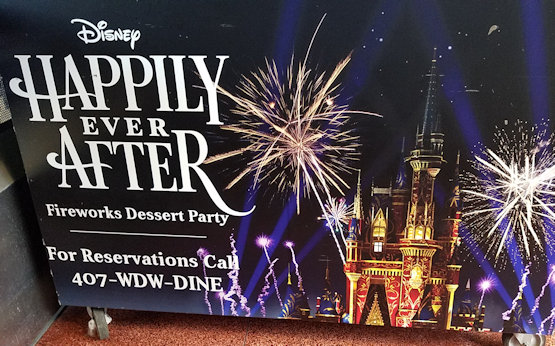 Advance reservations are highly recommended and can be made up to 180 days prior to your visit.
Plaza Garden viewing is standing room only.
Please note that fireworks are not guaranteed as part of this experience.
On rare occasions, evening fireworks may be rescheduled or canceled. Please consult the entertainment schedule or call (407) WDW-DINE or (407) 939-3463 at least 2 weeks prior to arrival to reconfirm showtime. Guests under 18 years of age must have parent or guardian permission to call.
It is highly recommended that Guests check the fireworks schedule again upon arrival at Magic Kingdom park.
After reconfirming the fireworks showtime, please arrive at Tomorrowland Terrace Restaurant for check-in 75 minutes prior.
Event Party Identification—issued at check-in—is required when participating in the Fireworks Dessert Party with Plaza Garden Viewing.
Here is a picture essay of the dessert assortment at the Happily Ever After Fireworks Dessert Party.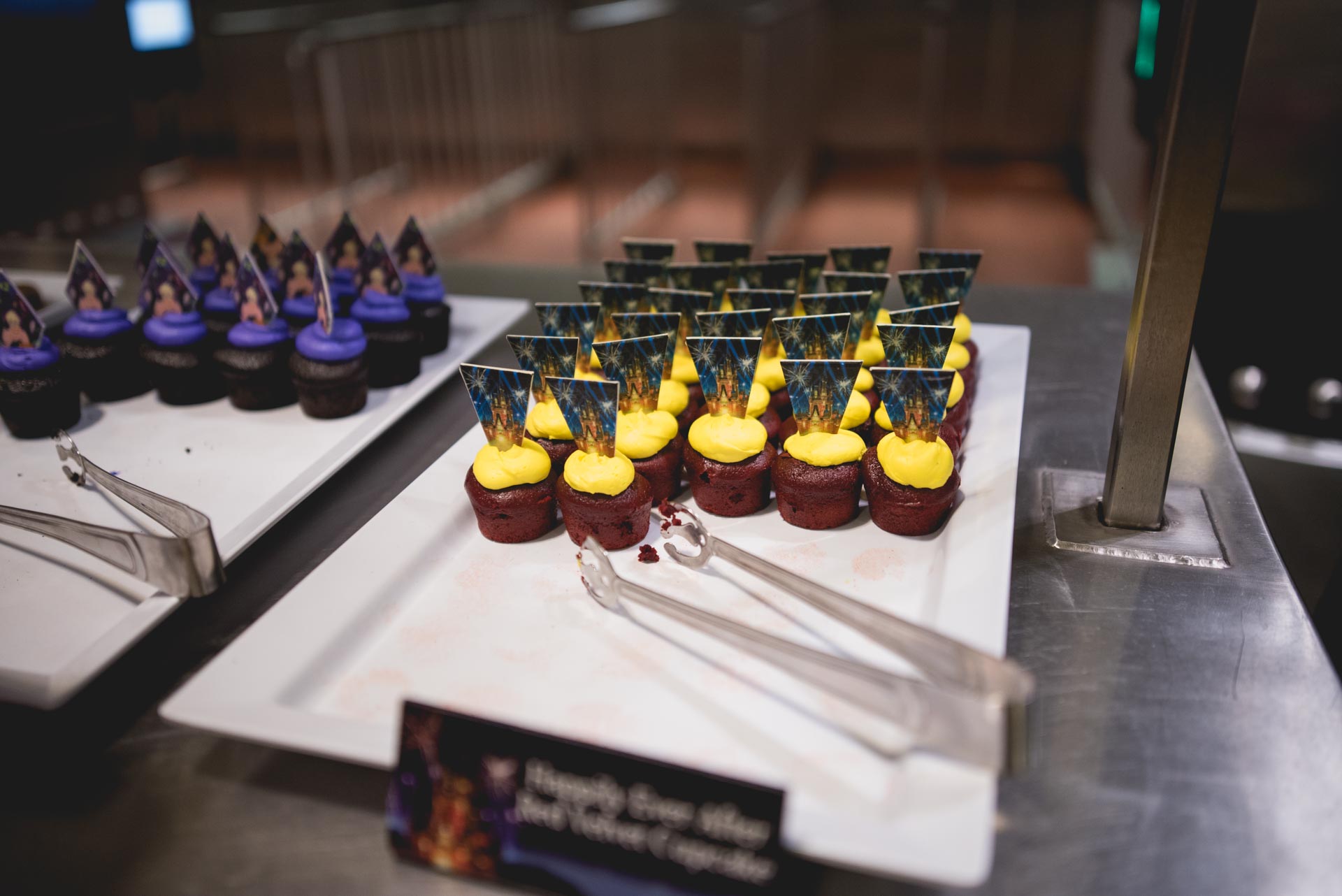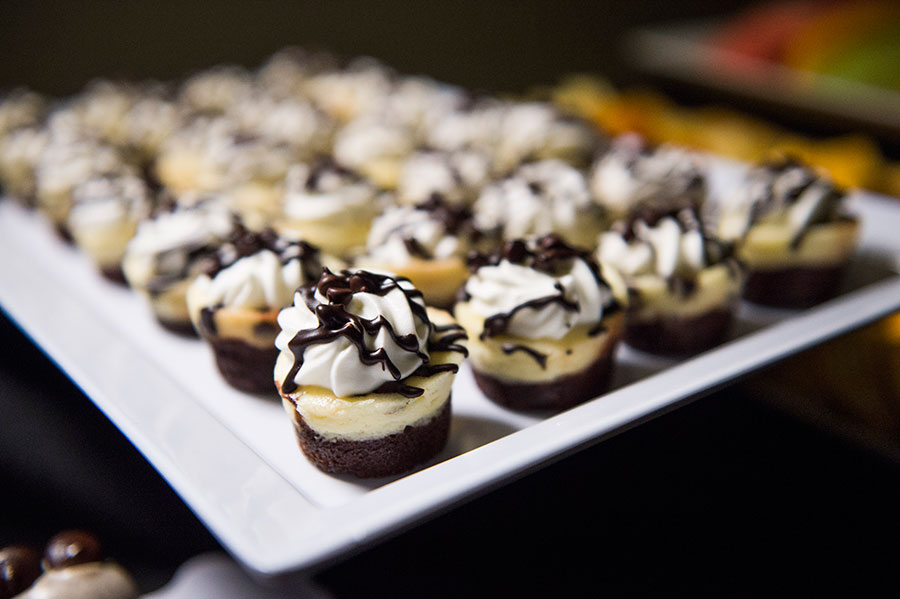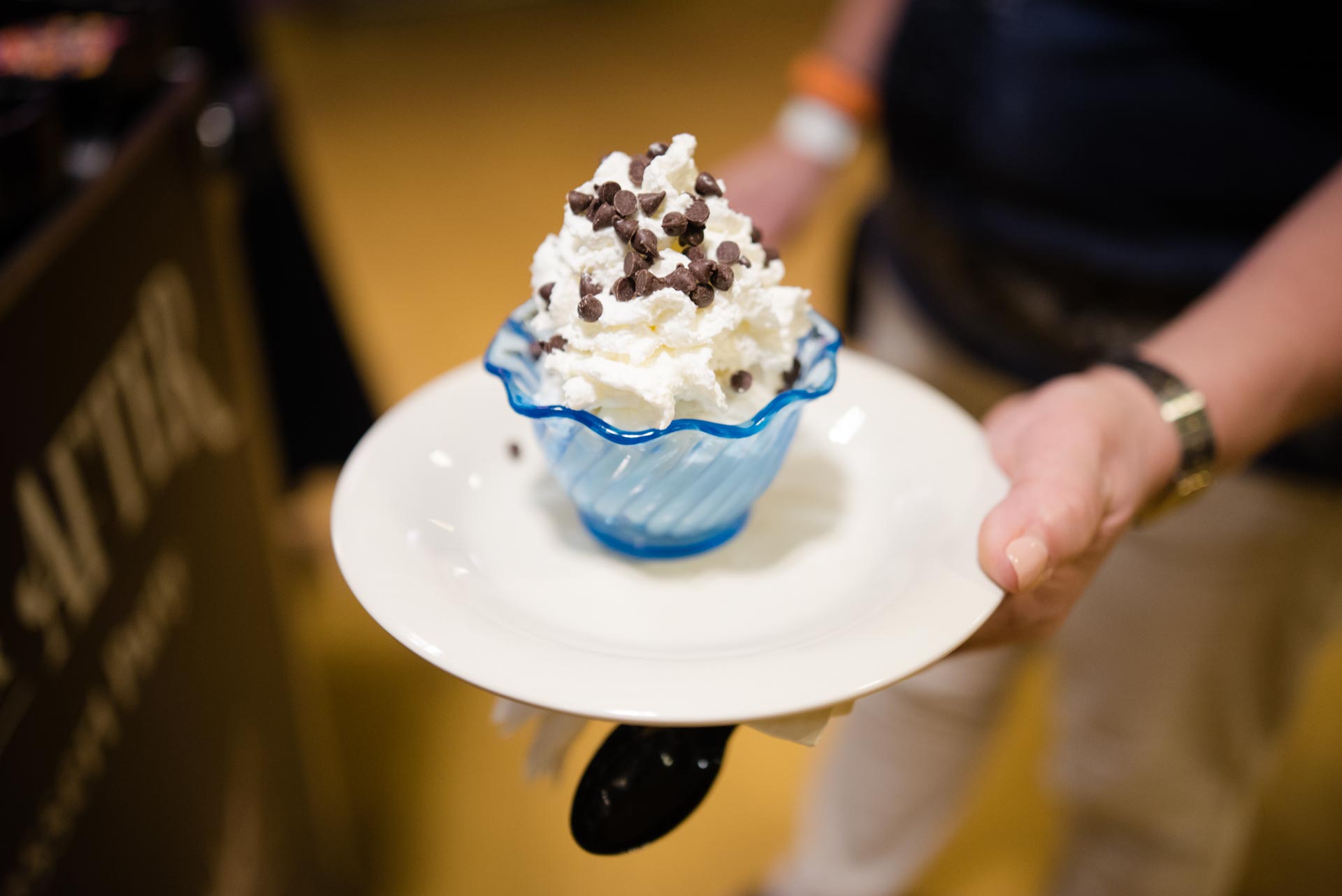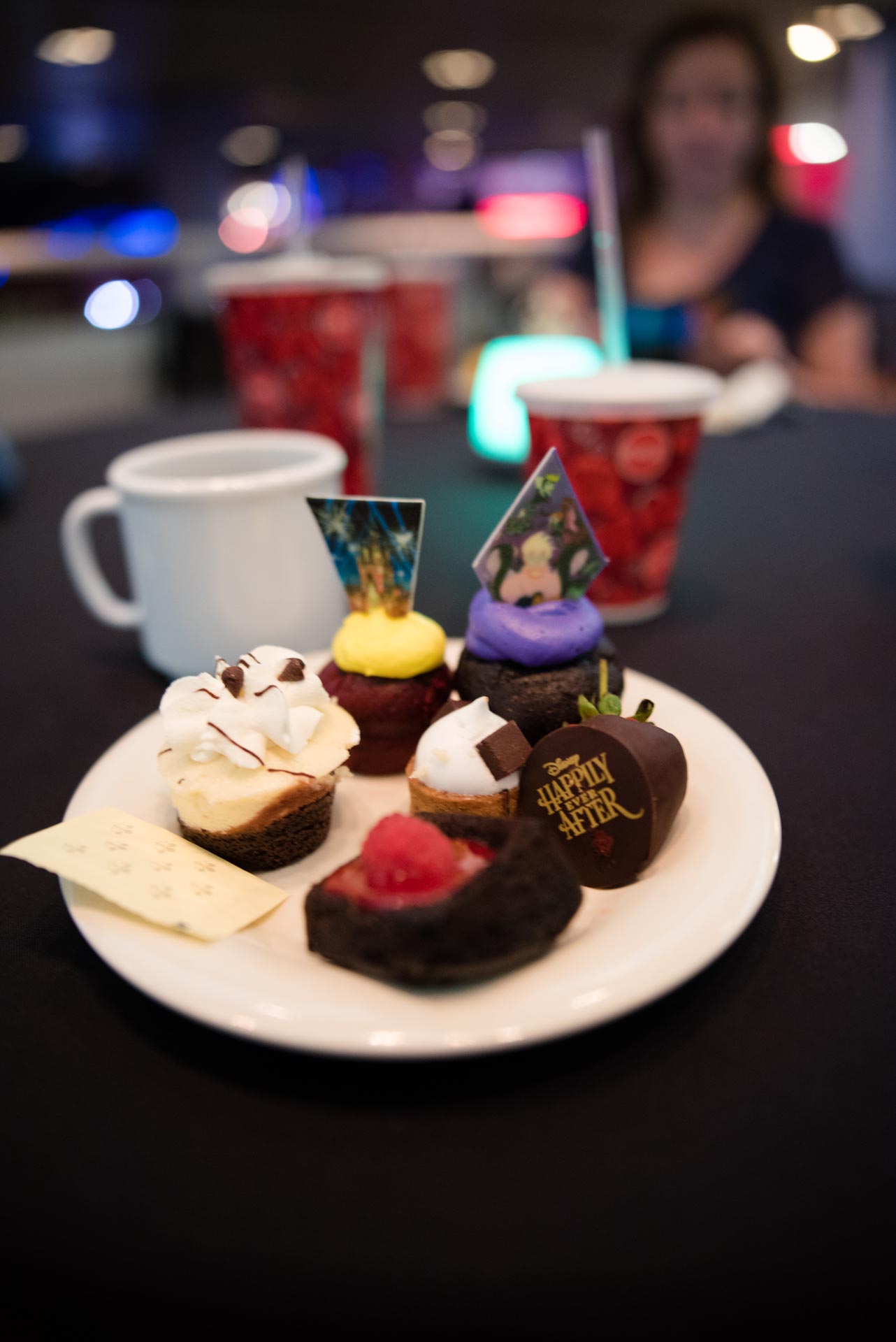 As showtime approaches, you'll be escorted to your seats on the patio of Tomorrowland Terrace. Then, just sit back and relax—and watch in amazement as the skies ignite and Cinderella Castle glows with enchanting illuminations.
Admission is $79 per adult and $47 per child (ages 3 to 9) including tax; gratuity not included or required. Separate Magic Kingdom park admission is also required.
Please note that the fireworks experience may be changed or canceled without prior notice.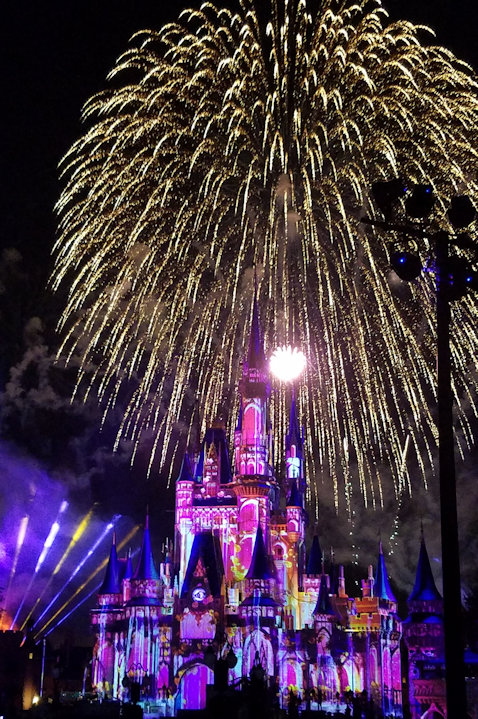 Watching the state-of-the art technology image projection on the castle along with spectacular firewoks is the perfect ending to a perfect day. We truly lead a magical life.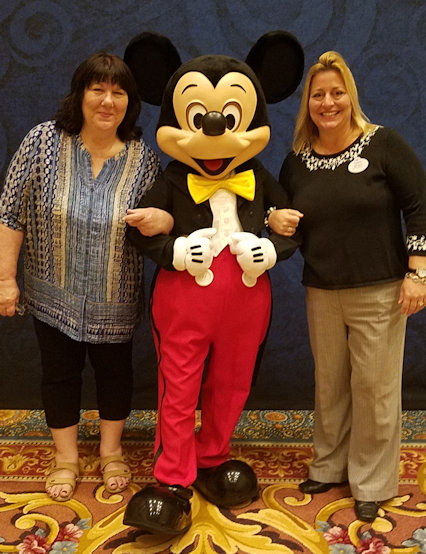 The Small World Vacations 13th annual agent education program was a success on every level. We shared ideas, strategies, stories and laughs. A giant heartfelt thank you to our Disney Sales Manager, Staci Ray pictured with Small World Vacations Founder and Owner, Sue Pisaturo. We are also grateful to Bruce Livingstone and Joann Delgin for making our dream a reality.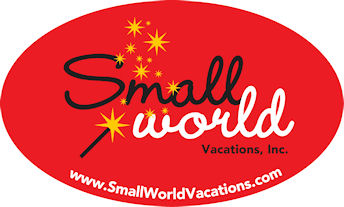 Small World Vacations is a family and we are honored and happy to help your family plan your next Disney Vacation.
Pictures by Laura of thebucketlistnarratives.com and Small World Vacations' Agent, Marion@smallworldvacations.com
Read About Small World Vacations Agent Education Program - Day 4
Read About Small World Vacations Agent Education Program - Day 3
Read About Small World Vacations Agent Education Program - Day 2
Read About Small World Vacations Agent Education Program - Day 1