Small World Vacations New York Adventure by Disney Day Three

Our day started with a song… literally. We were serenaded during breakfast at legendary home of the singing wait staff at Ellen's Star Dust Diner.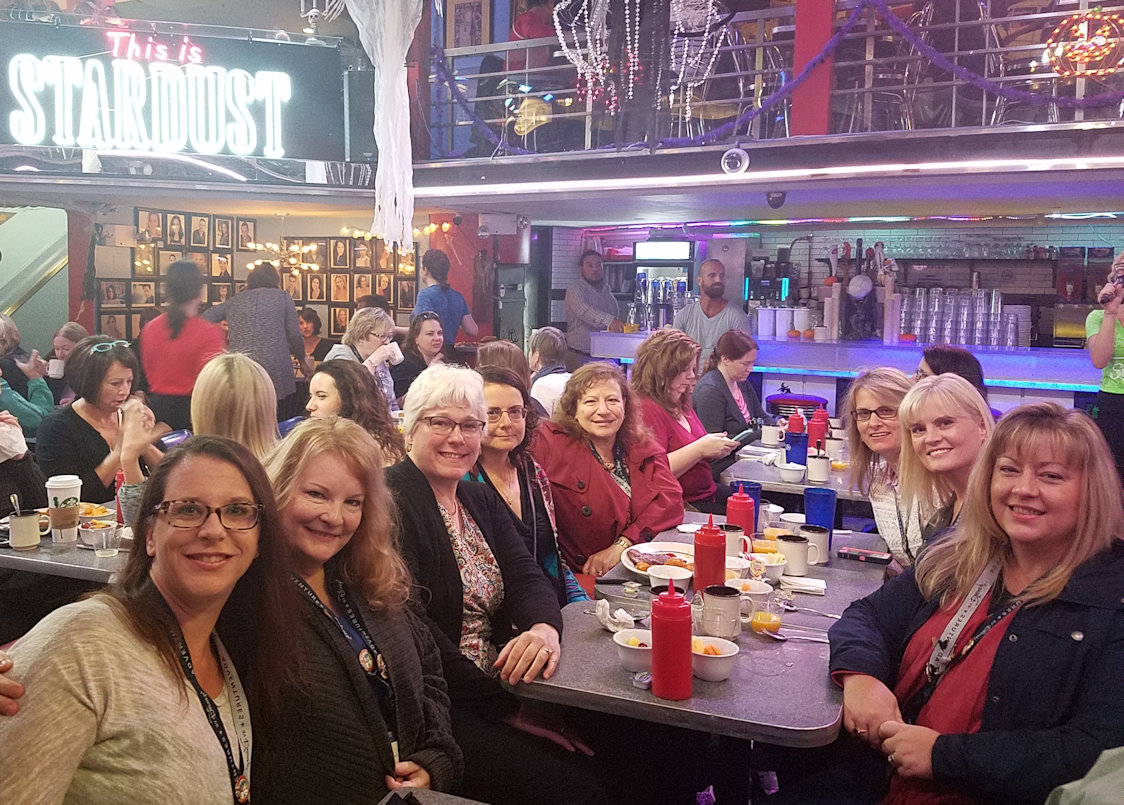 If you like your eggs sunny side up with a side of live music, drop the mike and head to this iconic Times Square eatery for a unique dining experience. We were wide awake and ready for our next stop, The Disney Magic!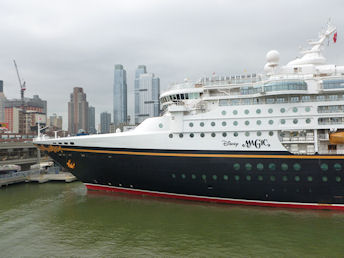 The Disney Magic in port in New York City.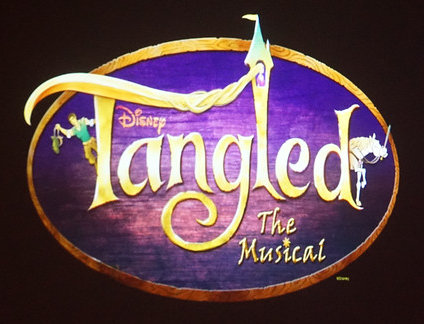 We were excited for the chance to tour the ship again and to see the stage production of Tangled, the Musical.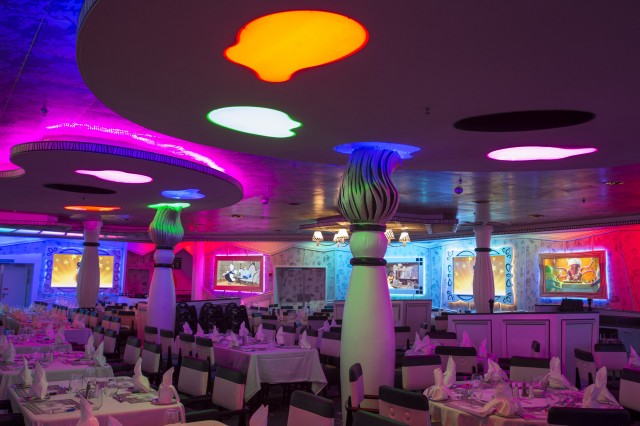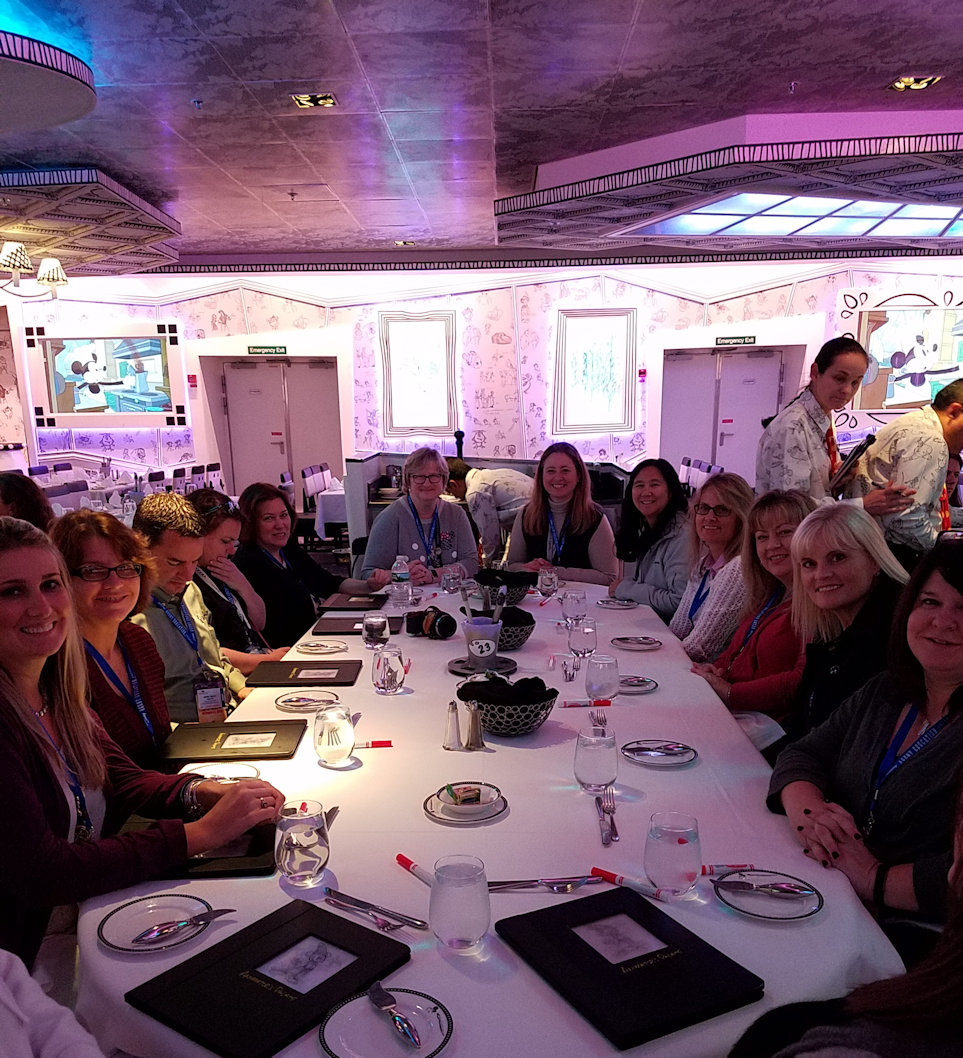 We enjoyed a delicious lunch onboard in Animators Palate. We wish we could stowaway and sail away to the Bahamas.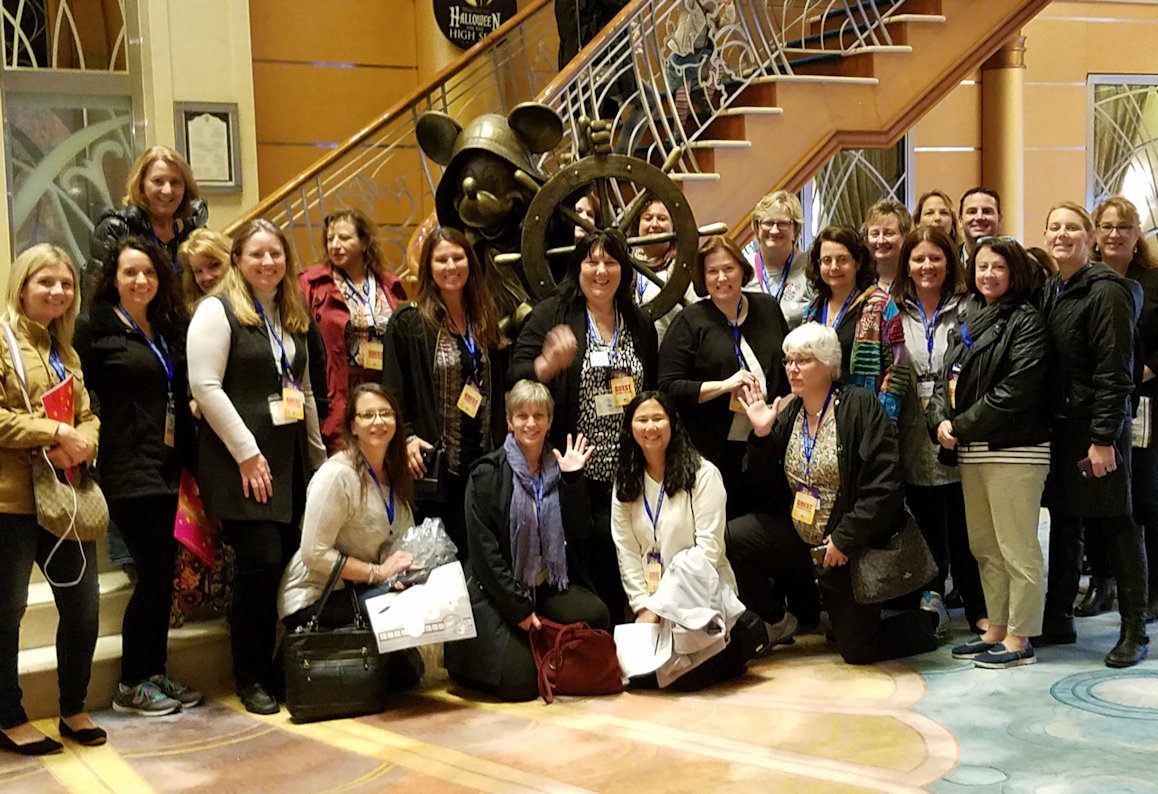 A very big thank you to Disney for inviting our group to tour the Disney Magic. This is not typically included in an Adventure by Disney and we appreciated the opportunity to learn more about the ship.
Next stop, the Great White Way!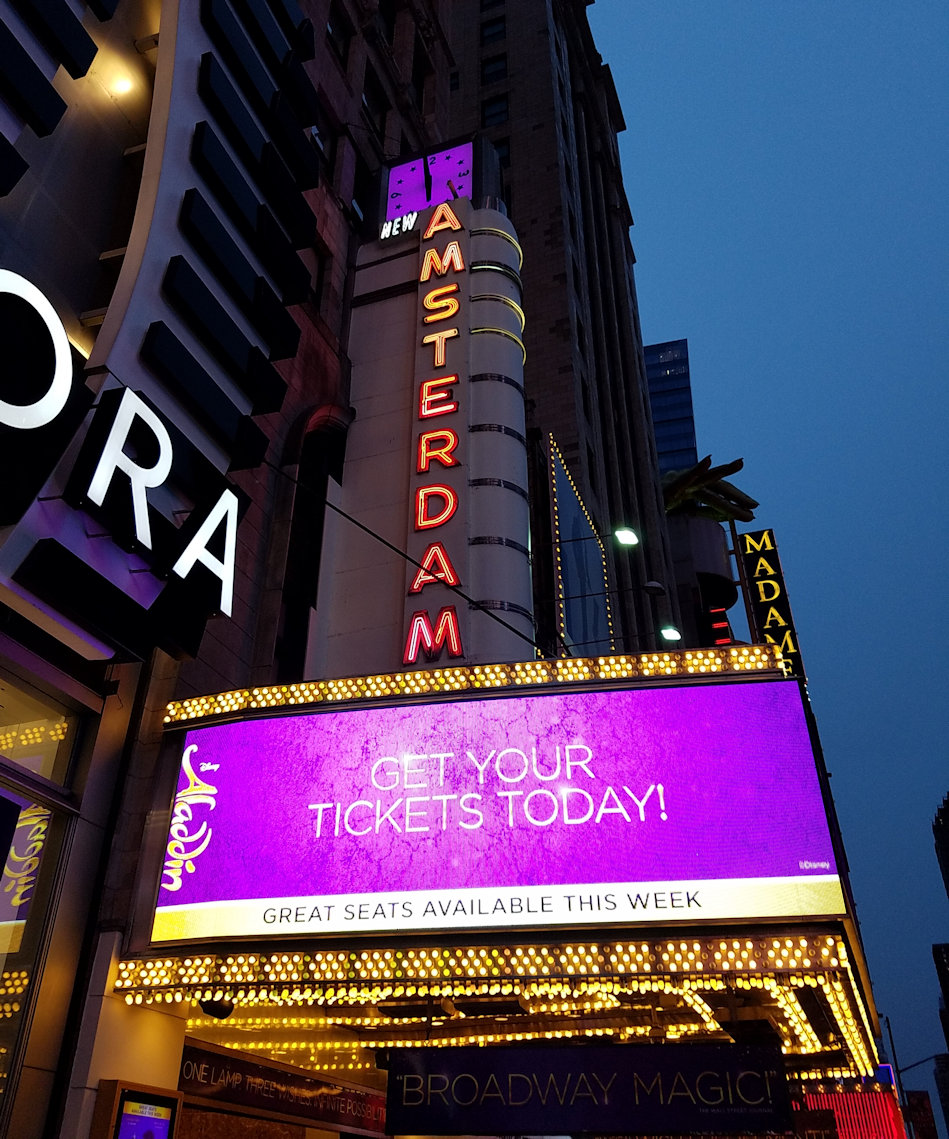 On our final night, we were back at the New Amsterdam Theater for a performance of Aladdin, the Musical on Broadway.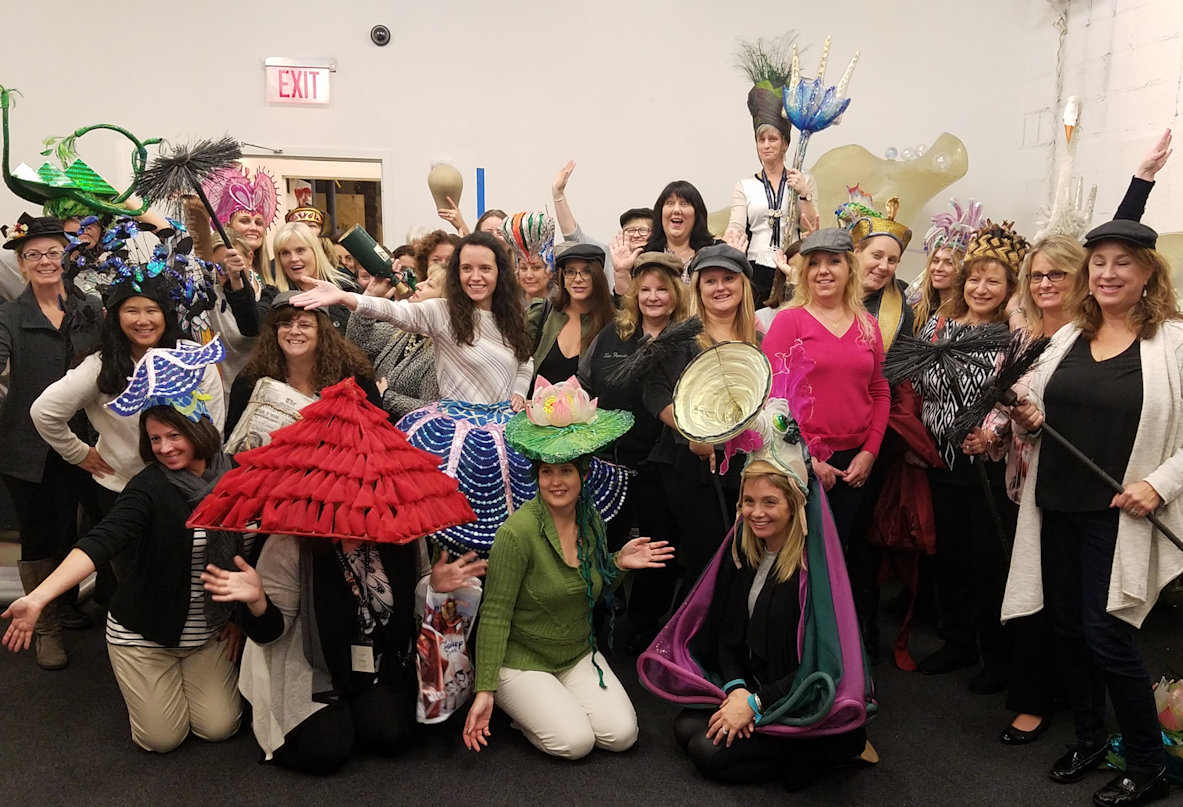 On an New York Adventure, you are invited to play dress up in Disney's Theatrical Prop Room.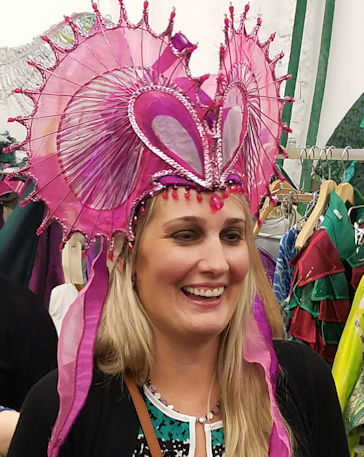 Small World Vacations' agent, Amber tried on a head dress from The Little Mermaid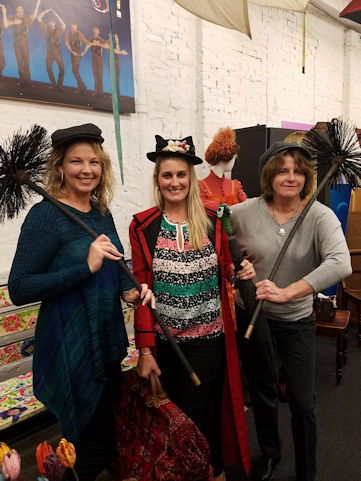 Small World Vacations agents Mary, Amber and Alice are ready to step in time with the props from Mary Poppins.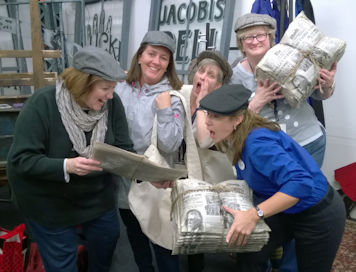 Agent Lulu, Kate, Sarah from Mousesavers, our Adventure Guide, Rebecca and agent, Angela reinacted a scene from Newsies. "Get yer paper here!"
After some silly antics in the Prop Room, we headed downstairs for some light hors d'oeuvre in the Amsterdam Room. This was where our New York Adventure began. This time, we had so many incredible memories to share. Our experience in the Big Apple bonded our group like never before.
We were ready for the show!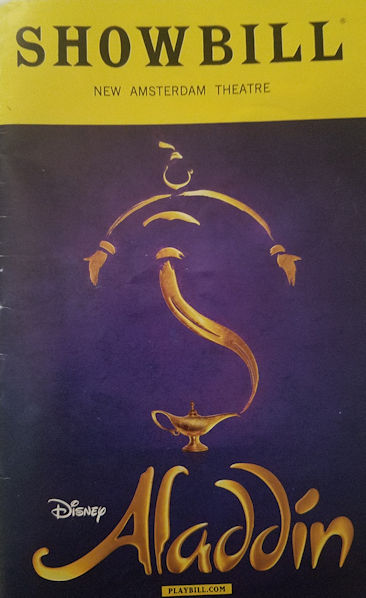 You may have seen Aladdin, the animated movie, and know the story and the songs. But seeing it come to life on the Broadway stage is something every Disney fan should experience. The actors, scenery, special effects and musicians came together to captivate and delight the audience. I want to see it again and again!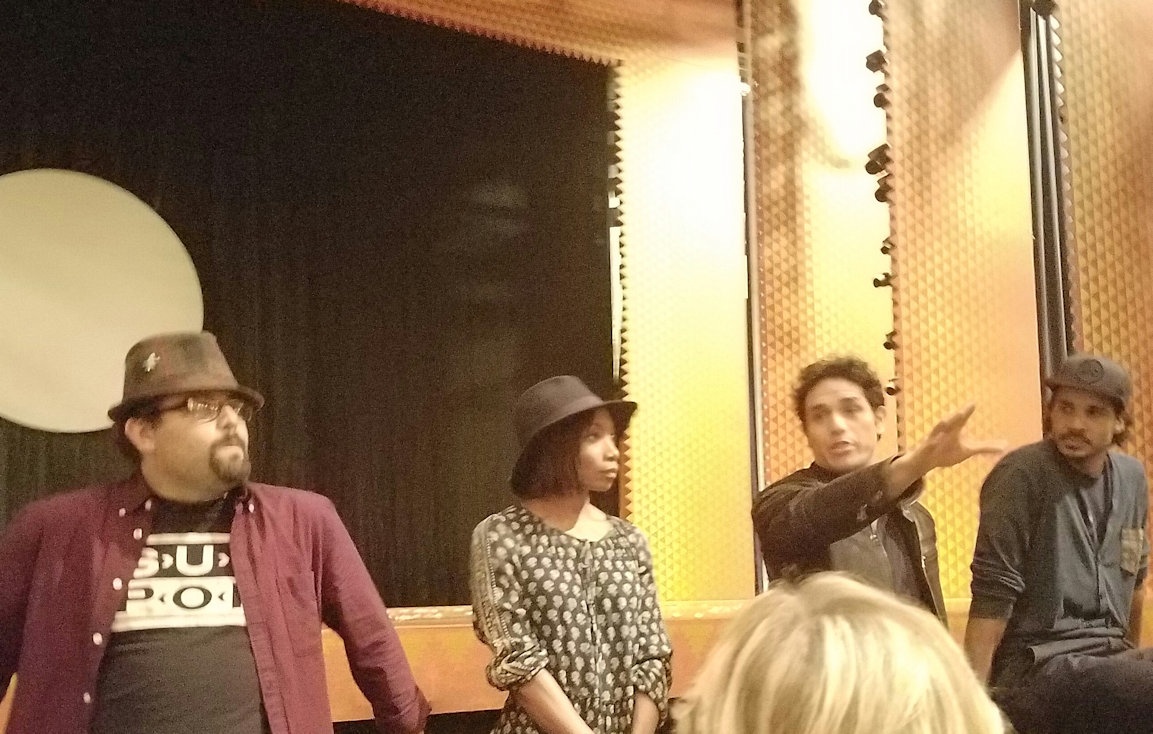 After the performance, our group had a special visit from some of the Aladdin cast. We had a chance to ask them questions. This is an example of the exclusive experiences on an Adventure by Disney.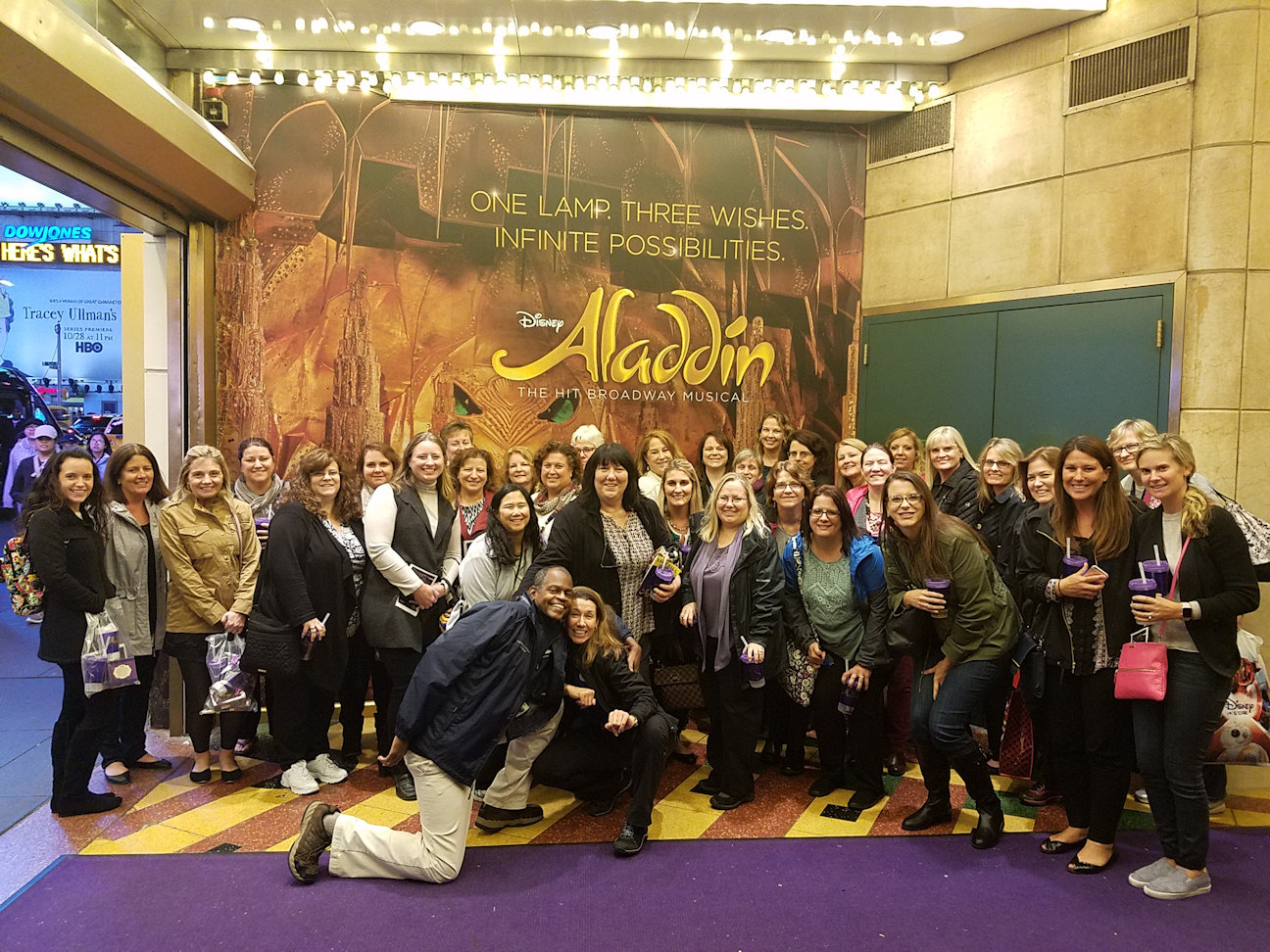 Here is our group, all smiles after a magical night on Broadway. Our Adventure Guides, Stefan and Rebecca are in front. And thank you to our Disney friends and colleagues who made this dream come true. They made magic happen for us in Manhattan. We will never forget our Small World Vacations' agent education program in New York City. There is no better way to take a bite of out the Big Apple than with Adventures by Disney.
Small World Vacations New York Adventure by Disney - A Night of Celebration
Small World Vacations New York Adventure by Disney - Day One
Small World Vacations New York Adventure by Disney - Day Two
Small World Vacations New York Adventure by Disney - Day Three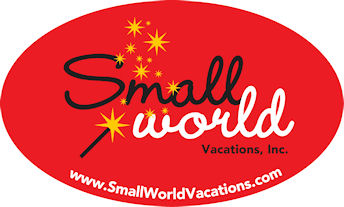 Contact Small World Vacations for assistance with your Disney Vacation.
Save up to $1000 on your Adventure by Disney courtesy of Small World Vacations.