Small World Vacations' Agent 13th Annual Education Program in Walt Disney World


Every year since 2005, Small World Vacations agents have traveled from around the USA to attend our private education conference. Recently, we met in Walt Disney World to learn more about what's new and what Disney has planned for the future.
This was our 13th annual agent conference and every year we grow closer as a team. Many agents have been with Small World Vacations for over a decade. We share a common goal to exceed our guests' expectations. We are always looking for ways to grow, learn and better help our guests.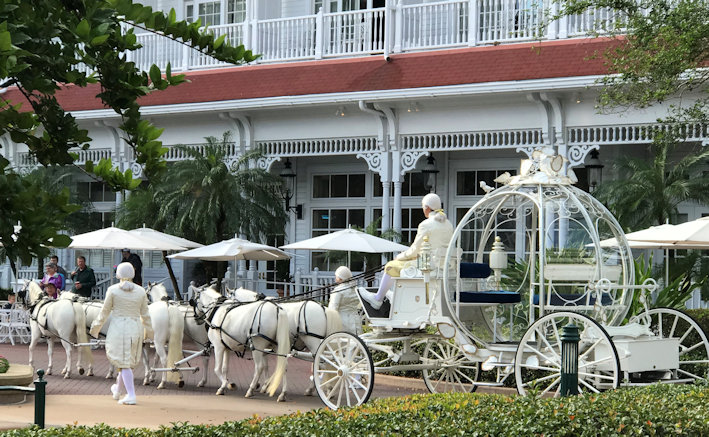 We stayed at Disney's Grand Floridian resort (tough job, right?) and toured a variety of other Disney Resorts including the new Copper Creek Cabins at Disney's Wilderness Lodge. We also traveled over to Port Canaveral to see the enhancements to the Disney Fantasy.
We invited four new agents to join our team in 2017. To welcome them to the agency, we shared a fun character meal at 1900 Park Fare at Disney's Grand Floridian Resort. Click here for a review and pix from our friends at the Disney Food Blog

(If you are interested in applying for an independent agent position with Small World Vacations, you can email us at guestrelations@smallworldvacations.com. Potential agents must have stayed at four or more different Walt Disney World resorts within the last five years. We anticipate that we will begin selecting new agents in Spring 2018.)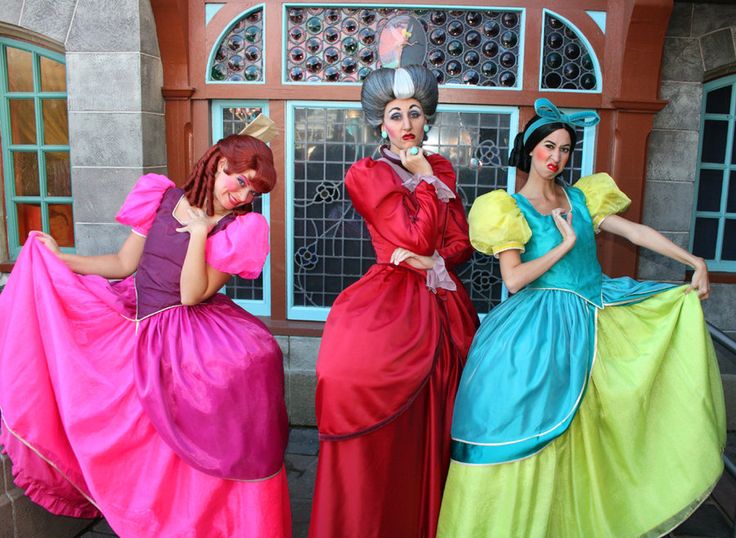 We met Lady Tremaine, the Wicked Step Mother, and her evil and entertaining daughters, Drizella and Anastasia. But the highlight of the meal was when Cinderella and Prince Charming entered the room and shared a special dance.
After dinner, we headed to the Grand Floridian marina and boarded a pontoon boat for a Fireworks Cruise.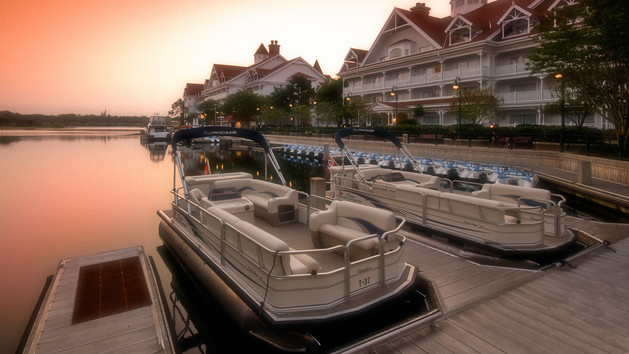 We were treated to a cruise tour around the Seven Seas Lagoon before our captain positioned us in a great spot to watch the Magic Kingdom Fireworks. The music from the park was piped into the boat's speaker system for extra enjoyment.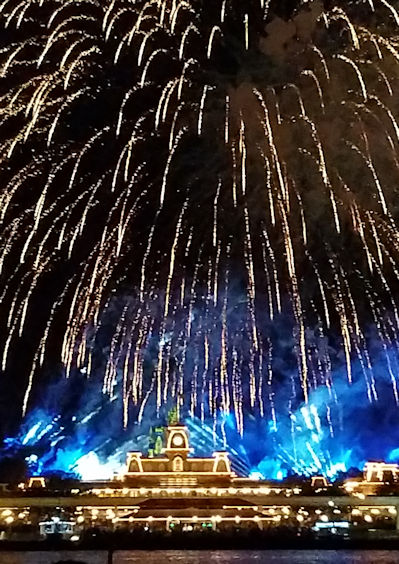 After the Fireworks were over, we watched the Electric water parade. The reflection of the lights on the water looked beautiful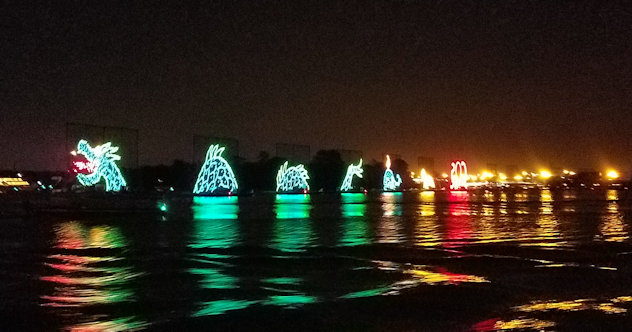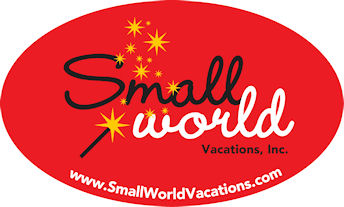 Contact Small World Vacations for assistance with your Disney Vacation.
Read About Small World Vacations Agent Education Program - Day 4
Read About Small World Vacations Agent Education Program - Day 3
Read About Small World Vacations Agent Education Program - Day 2
Read About Small World Vacations Agent Education Program - Day 1