Earlier this month, many new Star Wars offerings debuted at Disney's Hollywood Studios®, including Star Wars Launch Bay and Jedi Training: Trials of the Temple. And, as we recently shared, the next offering set to debut, the "Symphony in the Stars: A Galactic Spectacular" fireworks show, will blast off at Disney's Hollywood Studios on Dec. 18, 2015.
For a first-hand look at this dazzling Star Wars-themed fireworks display, head over to the Disney Parks blog on Dec. 18 at 11 p.m. EST to watch a live stream of the first show.
In addition, beginning Jan. 5, 2016, you can experience the fireworks from a reserved viewing area during a special dessert party – "Symphony in the Stars: A Galactic Spectacular Dessert Party." You'll enjoy Star Wars-themed desserts and drinks. Plus, you'll receive a souvenir stein featuring one of the most beloved Star Wars characters, Chewbacca. The dessert party costs $69 for adults and $39 for children. Tax and gratuity are included. This event is non-commissionable. Advance reservations are recommended.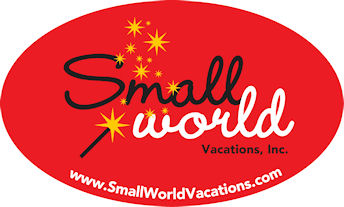 Please contact smallworldvacations.com for assistance with your Disney vacation!