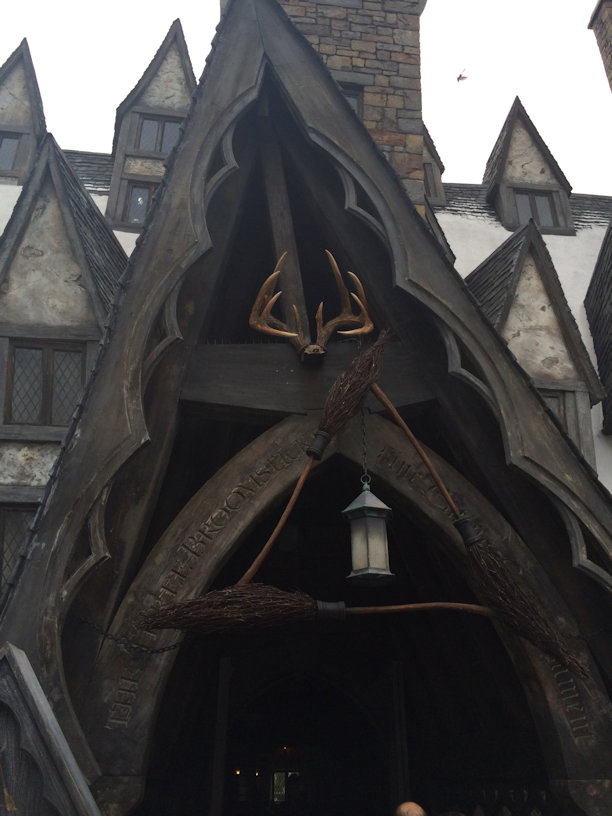 You have wandered the wizarding world of Hogsmeade.. …you've survived the Dragon Challenge, you've dared to take the Forbidden Journey…and now? Well, now you're all a little hungry!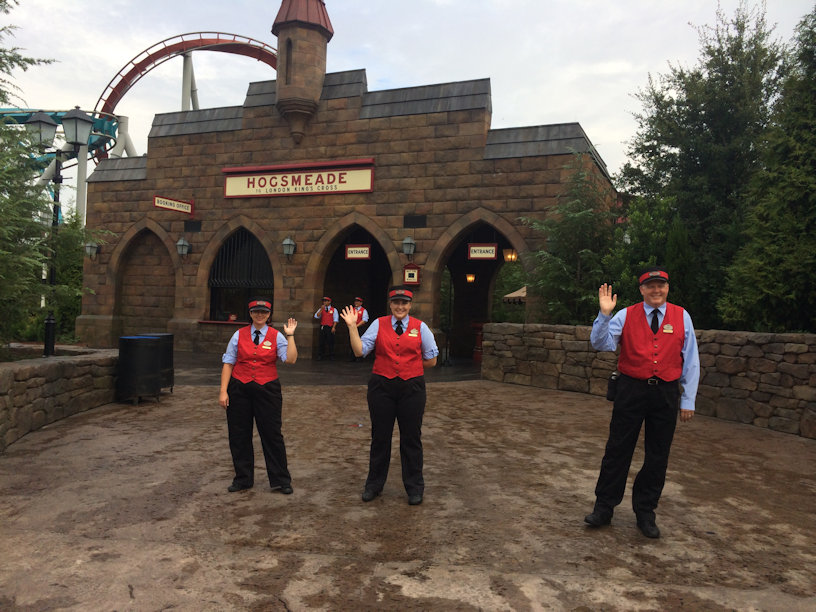 Three Broomsticks is the perfect spot to continue the authentic experience of the Wizarding World of Harry Potter. It's also the only restaurant in Hogsmeade. Open as a quick service restaurant for lunch or dinner, you can experience traditional British fare such as the "Great Feast Platter", shepherd's pie, Cornish pasty, turkey legs, pumpkin juice and of course, Butterbeer!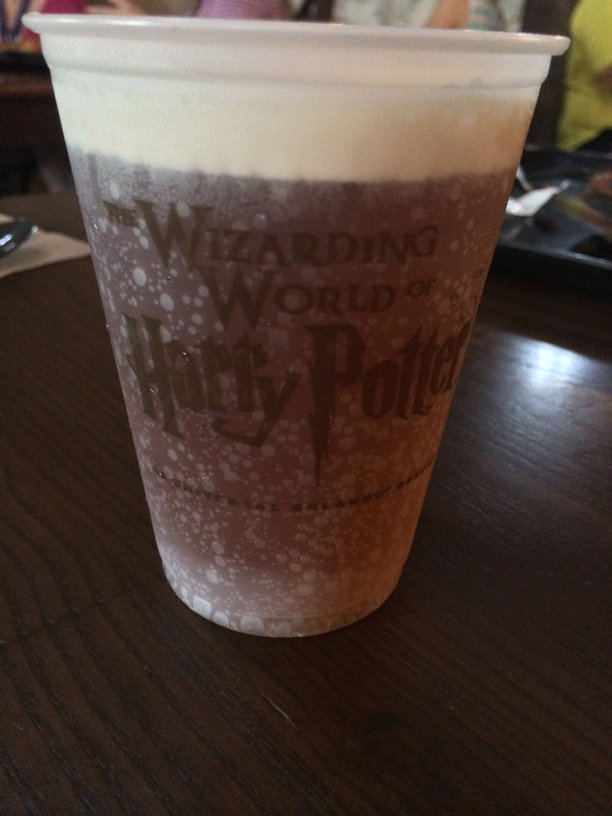 This restaurant is only open for breakfast reservations to guests who book a Harry Potter Vacation Package.
Escape from the snow-capped rooftops and you'll feel like you've been transported right into the heart of Hogsmeade. The ambiance is set with rustic learns, open ceilings with winding staircases, lots of wood and lots of antlers on the wall.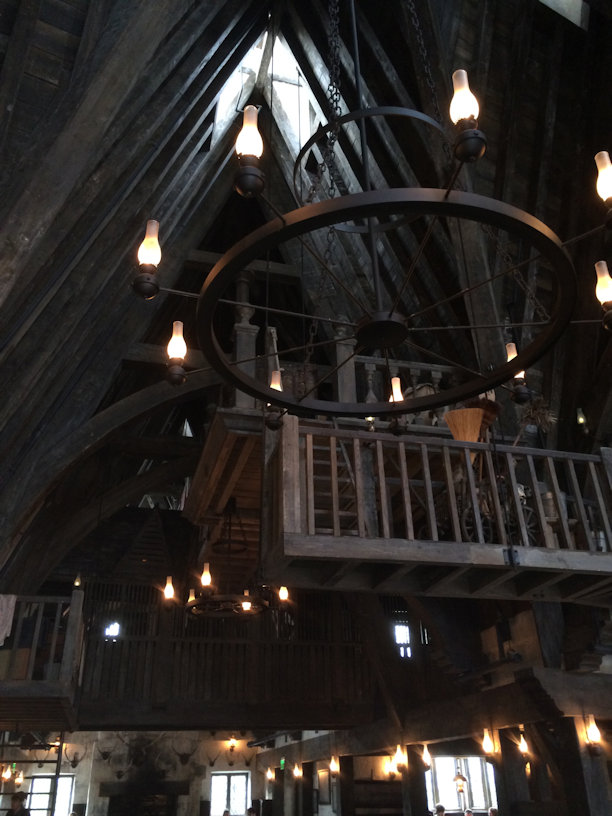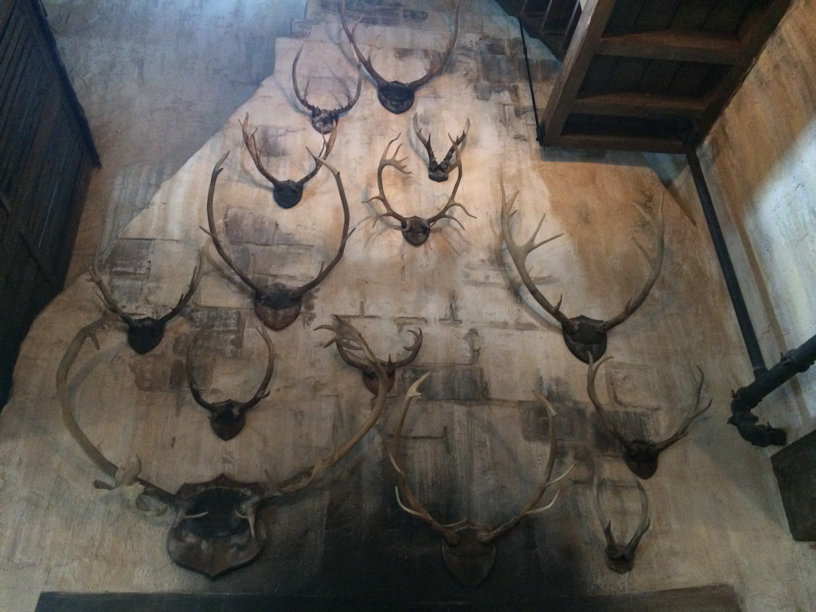 Menus are posted as you enter, and a few plates are behind a glass case for a visual sampling. You can order at the counter and then find a table in the dining room with plentiful seating. A server will bring your food over, and you can take your time while you enjoy the magical atmosphere.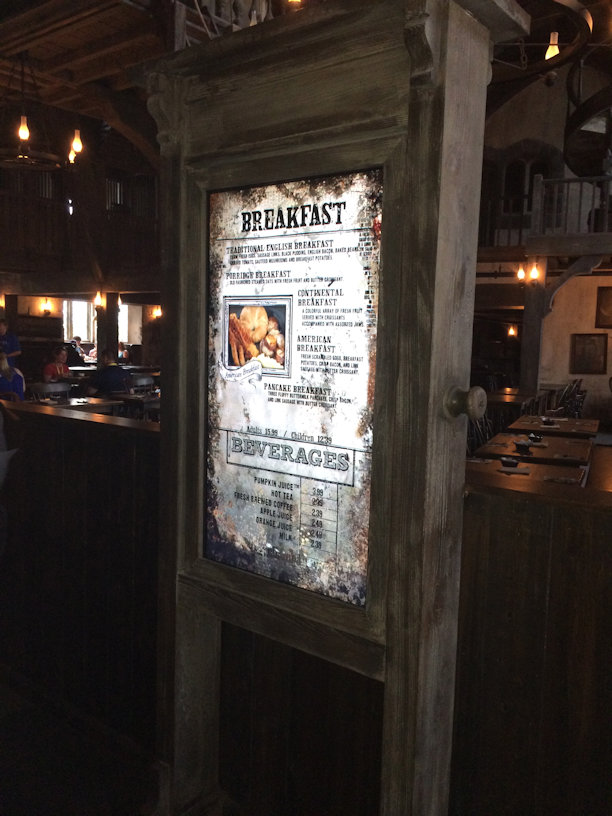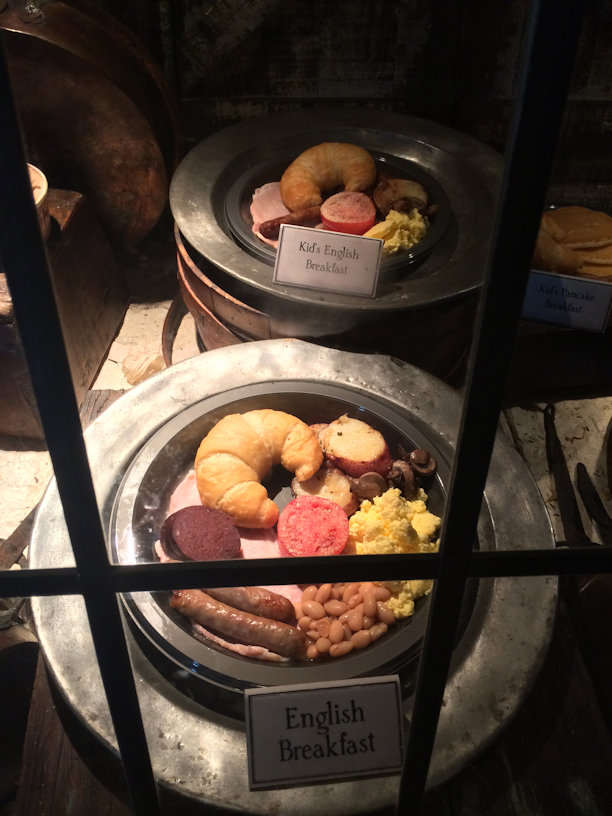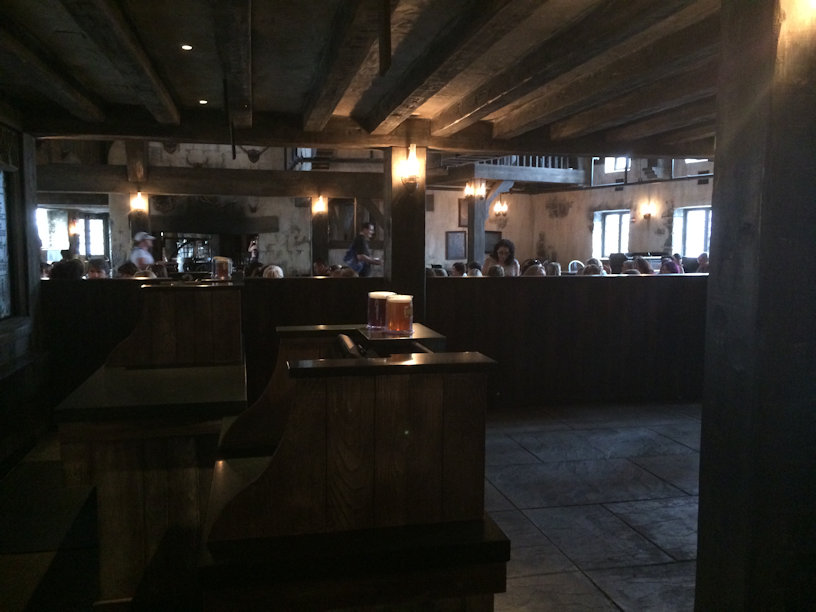 Make sure to hit up Hog's Head pub at the back of restaurant for one last Butterbeer or adult beverage before you head back out into Hogsmeade – or just to watch the stuffed hog's head snarl at the patrons.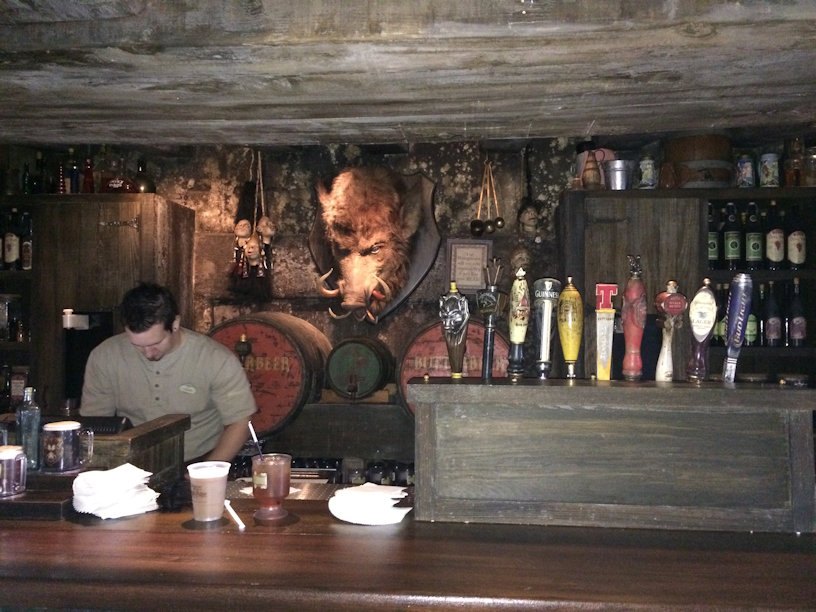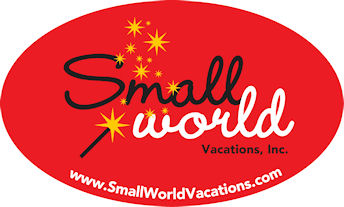 Contact Small World Vacations Agent Carly@smallworldvacations.com for assistance with your Universal and Disney Vacation.