THE VOID'S NEW HYPER-REALITY EXPERIENCE STAR WARS: SECRETS OF THE EMPIRE COMING TO DOWNTOWN DISNEY, DISNEY SPRINGS
The VOID's new, groundbreaking hyper-reality experience, Star Wars: Secrets of the Empire is coming to Downtown Disney at the Disneyland® Resort and Disney Springs® at Walt Disney World®Resort.
Beginning this holiday season, Star Wars: Secrets of the Empire will transport you to a galaxy far, far away where you'll be able to engage with friends, family and Star Wars characters through sight, sound, touch, smell, and motion. It'll even allow environmental effects to be felt using Haptic feedback – melding the physical and digital worlds together. So, you don't just see the Star Wars universe, you're part of it at Disney Parks.
Plans for this first-of-its-kind experience were just unveiled by THE VOID, an entertainment company that combines the magic of illusions and advanced technology to create immersive social experiences that take visitors to new worlds. Lucasfilm and ILMxLab are collaborating to help develop this one-of-a-kind experience at Downtown Disney and Disney Springs.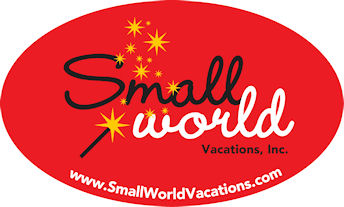 Contact Small World Vacations for assistance with your Disney Vacation